https://www.embracehomeloans.com/-/media/feature/loanofficer/loimages/avirga_bio72.jpg
Assistant Sales Manager

NMLS # 1508384
New York - Hauppauge

11788
150 Motor Parkway, Suite 219
Hauppauge, NY 11788
855.612.9398
About Andrew
Andrew Virga started out at Embrace back in 2016 as the branch manager's assistant of the Hauppauge branch. Having previously worked as an accountant, he has plenty of experience in the finance industry, and he quickly worked his way up to becoming a loan officer. Andrew's known for being hard-working and patient, which is an ideal combination when helping his clients find the ideal loan program to suit their needs. He's also highly knowledgeable – specializing in first-time homebuyers – and is excellent at explaining the mortgage process to all buyers. He makes it his top priority to make sure his clients have a stress-free home buying experience and walk away with an enhanced knowledge of the process.
Andrew grew up in Commack, New York and now lives in Lake Grove. He's an enthusiastic member of his community and enjoys meeting and working with his neighbors. When not at work, he enjoys listening to music, as well as playing golf and softball. And he's always available to help. Don't hesitate to reach out to him so he can find the perfect mortgage product for you.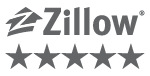 Getting Started on Your Home Purchase
Buying a home can be a challenging experience, but you have help. Your real estate agent is there to help with the home search and your mortgage lender is there to get you through the mortgage process. Utilize these people and their knowledge to help you navigate through all the steps. Here, we'll talk specifically…
Read More
https://www.embracehomeloans.com/-/media/feature/loanofficer/loimages/avirga_bio72.jpg
Assistant Sales Manager
NMLS # 1508384
Ready to take the first step toward a new home?
Let's discuss your options.
150 Motor Parkway, Suite 219
Hauppauge, NY 11788
Testimonials
(127)
5

5 Survey completed on December 06, 2022

Review By Deralyn G. for Andrew Virga

Completed transaction in December 2022

Andrew was so easy to work with and extremely patient with me as this was my first time going through this experience on my own. He was extremely Responsive and had my best interest in mind.

5

5 Survey completed on November 24, 2022

Review By Nicholas I. for Andrew Virga

Completed transaction in November 2022

Andrew and his team were an absolute pleasure to work with. They were constantly in communication with me and on top of everything while showing complete curiosity and professionalism. I Highly recommend them!

5

5 Survey completed on October 31, 2022

Review By Lisa P. for Andrew Virga

Completed transaction in October 2022

Andrew answered all my questions, advised us and made sure we understood all that we needed. Highly recommend

5

5 Survey completed on October 23, 2022

Review By Wendy G. for Andrew Virga

Completed transaction in October 2022

Y tryied hard and seré always nice

5

5 Survey completed on October 21, 2022

Review By Maria L. for Andrew Virga

Completed transaction in October 2022

The Kindess and the hard work u were always patient and looking out for us