https://www.embracehomeloans.com/-/media/feature/loanofficer/loimages/lgusmano_bio72.jpg
Senior Loan Officer

NMLS # 409919
New York - Garden City

11530
1055 Franklin Avenue, Suite 304,
Garden City, NY 11530
800.333.3004
About Lorna
Lorna Gusmano is a new Senior Loan Officer joining Embrace in Melville, New York, where she brings her industry expertise with a 25-plus year career. Her myriad of lending experience ranges from strong processing and underwriting to high performance sales initiatives. Ultimately, Lorna's gauge for success is helping clients achieve their homeownership dreams. Lorna prides herself on her precision, accuracy, presentation and above all, prioritizing what's best for her clients. What drove Lorna to join Embrace? The culture, leadership and positive aura were just some of the highlights, and we're certainly glad to have her onboard.
Prior to Embrace, Lorna worked for US Bank, Wells Fargo, and Valley National Bank. Over the course of her career, she's earned Rookie of the Year distinctions, a Team Player Award, recognition as a Top 10% Producer monthly, and Leaders Club membership. Outside of her day to day, she actively contributes to and supports her husband's original music-based nonprofit, Guitarforacure.com, which has raised close to $100,000 for research and clinical trials with Project ALS.
Lorna currently lives with her husband, son and bulldog in Long Island, where she's resided for over 30+ years. Lorna earned her bachelor's degree from Hofstra University business administration and marketing, and also holds an associate's degree from Nassau Community College on Long Island in fashion buying and merchandising. In her spare time, she enjoys yoga, cooking, gardening, traveling, trivia, decorating, music, and movies. Her vision of a perfect day includes waking up at the Southampton Inn during the summer, taking the shuttle to Coopers Beach for the day, and a late afternoon stroll down Main Street.
You can learn more about Lorna and connect with her on LinkedIn.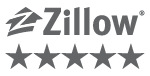 Getting Started on Your Home Purchase
Buying a home can be a challenging experience, but you have help. Your real estate agent is there to help with the home search and your mortgage lender is there to get you through the mortgage process. Utilize these people and their knowledge to help you navigate through all the steps. Here, we'll talk specifically…
Read More
https://www.embracehomeloans.com/-/media/feature/loanofficer/loimages/lgusmano_bio72.jpg
Senior Loan Officer
NMLS # 409919
Ready to take the first step toward a new home?
Let's discuss your options.
1055 Franklin Avenue, Suite 304,
Garden City, NY 11530
Testimonials
(4)
5

5 Survey completed on September 12, 2022

Review By Maria F. for Lorna Gusmano

Completed transaction in September 2022

Lorna was amazing.. This was was my first time buying a house and I wasn't sure about the process. The anxiety of it all almost deterred me of buying home. Lorna made the process simple. With a professional attitude and great work ethic, I now have my dream home…Thank you, Lorna!

5

5 Survey completed on July 15, 2022

Review By Andrew R. for Lorna Gusmano

Completed transaction in July 2022

Lorna is a truly an all around Rockstar. Lorna demonstrates an outstanding ability to effectively communicate, provide transparency, assist with difficult tasks, and hold your hand throughout the whole loan process. Lorna is the reason why I dealt with Embrace and am proud to be a customer with her by my side. Lorna goes above and beyond consistently, is always available and always has the answers. There are not many folks like Lorna in the mortgage business and she should be recognized for her level of service to the business and your customers. On behalf of me and my family, we want to greatly extend our thanks for all the hard work Lorna does on a daily basis and all of her help with making the loan process more comfortable and satisfying. All the best and keep up the outstanding work Lorna. My Thanks

5

5 Survey completed on June 14, 2022

Review By Theresa C. for Lorna Gusmano

Completed transaction in May 2022

She was super friendly. Always available to handle my problems and questions. Willing to help however and whenever possible.

5

5 Survey completed on April 05, 2022

Review By Scott C. for Lorna Gusmano

Completed transaction in April 2022

Lorna made this a great experience. Her knowledge and experience made this process seamless. I highly recommend Lorna!! She makes you feel like family.