https://www.embracehomeloans.com:443/-/media/feature/loanofficer/loimages/jonhuss_bio72.jpg
Senior Loan Officer

NMLS # 750871
New Hampshire - Portsmouth

03801
1 New Hampshire Avenue, Suite 125
Portsmouth, NH 03801
855-612-9398
About Jon
Jon Huss is a new Senior Loan Officer who recently joined Embrace in the Seacoast, New Hampshire area, where he focuses on offering a smooth experience for clients from the first meeting to the closing table. Jon prides himself in being available to his clients and referral partners at any time to meet their individual schedules and streamlining the home loan process so borrowers can focus on the more exciting parts of this major step in their lives. He's committed to bringing more solutions and more communication options to clients throughout the New Hampshire seacoast, Exeter, and southern New Hampshire.
Prior to his time on the Embrace team, Jon was a Mortgage Originator at Bank of America for six years, and has 15 years of experience in banking overall. He's passionate about the client-centric culture at Embrace and the support and resources available to deliver an impeccable, industry leading client experience.
Jon lives in Chester with his wife and their Italian greyhound, Mr. Tippy. When he's not helping clients, he enjoys working on electronics, guitar amps, and his Miata. He's also a fan of weekends working in the yard, Disney trips and touring Frank Lloyd Wright homes.
You can connect with Jon and learn more about him on LinkedIn.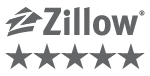 What Is a Title Company and What Do They Do?
Home buying is complicated, and in order to do it successfully (not to mention legally), a number of professionals will need to play a role. These include a mortgage lender, a loan officer, a real estate agent, an attorney, an appraiser, a surveyor, an inspector, and a title company. That last one is often the…
Read More