https://www.embracehomeloans.com:443/-/media/feature/loanofficer/loimages/ckeller_bio72.jpg
Senior Loan Officer

NMLS # 899847
New Hampshire - Bedford

03110
3 Executive Park Drive, Suite 101
Bedford, NH 03110
855-612-9398
About Christine
Christine Keller is a Senior Loan Officer at Embrace Home Loans and a Certified Financial Planner (CFP®). She has been in the financial industry for 23 years and brings the unique perspective of a financial consultant to the mortgage lending world. Her goal is to ensure that you have the best mortgage for your situation with the best rate possible, while not just positioning you for today, but for years to come.
Named a NH Housing Fellow in 2016, Christine is very active in her community. She lives in southern New Hampshire with her husband and their three children. In her free time, she enjoys spending time with her family, traveling, camping, hiking, skiing, and renovating her antique home.
With a top-notch support staff and experienced loan processors alongside her, Christine works hard to ensure each transaction is closed efficiently and most importantly, on time. Call her any time with any questions you may have — she's here to help you!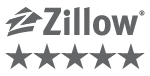 Reviews
(163)
5.0

5.0 Survey completed on June 03, 2021

Review By Scott W. for Christine Keller

Completed transaction in May 2021

Christine is very knowledgeable, experienced, responsive and hard-working. She provides guidance, answers questions honestly and accurately, and was a huge help in bringing our purchase to fruition.

5.0

5.0 Survey completed on May 15, 2021

Review By Rose K. for Christine Keller

Completed transaction in May 2021

Christine was amazing from start to finis!h! She was extremely knowledgeable and explained things in a way that easily made sense.;always available for clarification and responding in a timely manner .Christine was adept at adapting to new information and adjusting the loan to accommodate. Always cheerful and a delight to do business with! Everyone that I dealt with involved in this process was wonderful . Thank you embrace loans for making myhome ownership dteam a reality !!

5.0

5.0 Survey completed on April 21, 2021

Review By Emily S. for Christine Keller

Completed transaction in April 2021

Very friendly, quick responses, frequent communication, did not leave anything till the last minute, provided good advice, made me feel like her only client and like she genuinely cares about me and saving me money. Definitely recommend!

5.0

5.0 Survey completed on April 17, 2021

Review By Pierre L. for Christine Keller

Completed transaction in April 2021

I am so glad my financial adviser introduced me to Christine Keller and Embrace home loans. With Christine's extensive knowledge of the financial industry, she was able to place me in the best position to refinance. The information Christine and her staff provided me was a great help. I'm now in a place to move financially forward positively.

5.0

5.0 Survey completed on April 06, 2021

Review By Jay B. for Christine Keller

Completed transaction in March 2021

Yes, it was Christine Keller who made it great! We had worked with her in the past when we first bought our home and obtained our original mortgage! Christine was very friendly, informative, professional and was always available to answer our many questions whether it be through calls, text, and emails! She really was invaluable to us while guiding us through this refinancing process! Michelle and Jay


Embrace Employee Spotlight: Dana Elliott and Marie Ramirez Romero
There's a lot to love about Embrace Home Loans, but one of our strongest assets has always been our employees. We have teammates who have been with us for 10, 20, even 30+ years. And we've also been hiring new employees at a furious pace recently — new employees that many of us haven't met…
Read More