https://www.embracehomeloans.com/-/media/feature/loanofficer/loimages/gdalgarno_bio72.jpg
Sales Manager, Builder Services

NMLS # 175336
Maryland - Timonium

21093
2205 York Road, Suite 203
Timonium, MD 21093
443-921-8065
About Greg
Gregory Dalgarno joins the team at Embrace after honing his mortgage skills with Guaranteed Rate and Wells Fargo. This hardworking sales manager will be originating all levels of loans from purchase to refinance, including cash-out refinances and renovation loans, and he'll be specializing in new construction builder loans. He's excited to be growing his new team and also helping to expand Embrace's builder business.
Greg has enjoyed the prestige of being a President's Club originator at both of his previous employers and also has built teams at both companies. Although he's enjoyed a successful work history, he made the move to Embrace to become part of a place that felt like home, with like-minded people who share his same work ethic. And as far as how he works, Greg is focused on customer service, and makes sure the entire experience, from application to closing, goes as smoothly and stress-free as possible.
Greg grew up in Manchester, Maryland, and attended Drexel University for a year on a lacrosse scholarship (which he, unfortunately, lost due to an injury). He now lives in Freeland, just a few miles away from Manchester, and is married and blessed with four children: Brayden, 14; Juliana, 7; Avery, 5; and Knox, 2. His loving mother and their two furry friends (one 180-pound pup and one 135-pound) round out their family home. When he's not helping people get into a new home of their own, he enjoys traveling and helping coach his kids' soccer, basketball, and lacrosse teams.
A typical weekday for Greg would include waking up and taking his kids to school while talking about the day to come and likely singing songs in the car. Always dedicated to his clients, he'll spend the day focused on getting more people into the home of their dreams, then come home to grill outdoors and spend time with his family. And weekends? They're perfect for breakfast out with the family! Reach out to Greg today to make your homeownership dreams come true.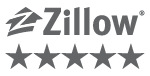 Getting Started on Your Home Purchase
Buying a home can be a challenging experience, but you have help. Your real estate agent is there to help with the home search and your mortgage lender is there to get you through the mortgage process. Utilize these people and their knowledge to help you navigate through all the steps. Here, we'll talk specifically…
Read More
https://www.embracehomeloans.com/-/media/feature/loanofficer/loimages/gdalgarno_bio72.jpg
Sales Manager, Builder Services
NMLS # 175336
Ready to take the first step toward a new home?
Let's discuss your options.
2205 York Road, Suite 203
Timonium, MD 21093