https://www.embracehomeloans.com/-/media/feature/loanofficer/loimages/thinden_bio72.jpg
Senior Loan Officer

NMLS # 1062839
Maryland - Rockville

20850
800 King Farm Boulevard
Rockville, MD 20850
301-921-0070
About Ted
Ted Hinden, known in the industry as "The Mortgage Ace," joins the Embrace family from WEI Mortgage. He was drawn to our extensive product selection and unique programs, such as Wider Path Home, which provides down payment assistance and homeownership opportunities to underserved communities. Our reduced-rate Conventional and Jumbo Plus program is another standout offering that he's excited about sharing with his clients.
Ted grew up in Gaithersburg, Maryland, in Montgomery County and currently lives in Poolesville (about 30 minutes away). He attended Rider University for a year and then transferred to Towson University, graduating with a major in sport management and a minor in business administration. He's been married to his amazing wife for almost eight years, and they have two beautiful children.
When he's not helping people achieve their dream of homeownership, Ted's an active member of the Poolesville Area Chamber of Commerce (PACC) and Hockey North America. Some of his favorite pastimes include playing board games, scavenger hunts, working out, and feeding his foodie need at local restaurants. He's a huge sports fan, and particularly enjoys the Olympics, Tour de France, football, and ice hockey, which he's been playing since he was young. The perfect day for this family man would be waking up with the whole gang and going on a fun adventure together, such as to an amusement park or to see some Christmas lights.
Ted will primarily be serving the following communities: Rockville, Poolesville, Gaithersburg, Frederick, Clarksburg, Silver Spring, Bethesda, Potomac, Germantown, Damascus, Upper Marlboro, Fort Washington, Bowie, Waldorf, Laurel, and Oxon Hill. To learn more about "The Mortgage Ace," reach out to him on LinkedIn, Facebook, or Instagram.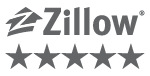 Getting Started on Your Home Purchase
Buying a home can be a challenging experience, but you have help. Your real estate agent is there to help with the home search and your mortgage lender is there to get you through the mortgage process. Utilize these people and their knowledge to help you navigate through all the steps. Here, we'll talk specifically…
Read More
https://www.embracehomeloans.com/-/media/feature/loanofficer/loimages/thinden_bio72.jpg
Senior Loan Officer
NMLS # 1062839
Ready to take the first step toward a new home?
Let's discuss your options.
800 King Farm Boulevard
Rockville, MD 20850
Testimonials
(7)
5

5 Survey completed on March 25, 2023

Review By Yeneri R. for Ted Hinden

Completed transaction in March 2023

Ted is amazing! I can't recommend enough! He gave us all the details we needed from the get go. Made sure to follow up and keep us on track every step of the way. Was very responsive throughout the whole process. Me, as a first time home buyer needed him explain more than once a few things to make sure I had everything triple clear and he always did without hesitation. He was super patient with me many questions :D My offer was picked out of I believe 5 other offers due to an amazing benefit embrace offers in case the offered price comes out to be more than the appraisal value which keeps both the seller and buyer safe to continue with the deal without the buyer having to come up with extra cash on the spot. And in this crazy market, I was amazed how smooth Ted and his team made everything work our for me to get the house of my dreams at first try! Can't him them enough!

5

5 Survey completed on March 24, 2023

Review By John B. for Ted Hinden

Completed transaction in March 2023

Ted's the best!

5

5 Survey completed on March 18, 2023

Review By Marwa Z. for Ted Hinden

Completed transaction in March 2023

Quick painless service

5

5 Survey completed on March 15, 2023

Review By Aiden B. for Ted Hinden

Completed transaction in March 2023

Ted and his team are on top of their game. Great service, rates, costs, fees, everything.

5

5 Survey completed on January 24, 2023

Review By Shantelle J. for Ted Hinden

Completed transaction in January 2023

Ted and his team were very knowledgeable and made this whole process much easier