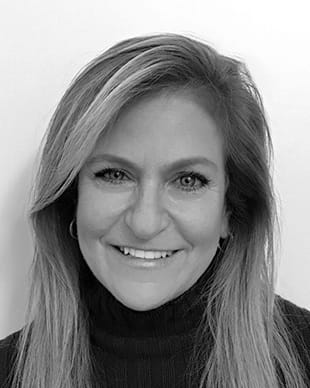 https://www.embracehomeloans.com:443/-/media/feature/loanofficer/loimages/sshemer_bio72.jpg
Producing Sales Manager

NMLS # 117179
Maryland - Rockville

20850
800 King Farm Boulevard
Rockville, MD 20850
301-921-0070
About Sondra
With over 30 years of experience in the mortgage business, Sondra has an established, diverse, and distinguished track record of success. Her borrowers have said they love working with her because she is honest, hard-working, and really takes the time to walk them through the entire mortgage process.
Sondra was born in DC, but grew up in Montgomery County and raised her three (now grown) children in the area. She currently resides in the Downtown Crown section of Gaithersburg, MD and loves where she lives. And, though her kids are now out creating homes of their own, she enjoys spending time with her Great Dane, diabetic/one-eyed cat, and another cat who "so far seems normal." She also has fun doing Zumba, going skiing, and vegetating on the beach. Her perfect day is cooking a good meal for her family and being with her children.
For college, Sondra returned to her birthplace and attended American University; she graduated with a B.A. in Psychology. That knowledge and understanding of how the human mind works has helped her become an empathetic, problem-solving mortgage professional who can really get to the heart of what her borrowers need.
Sondra's greatest achievement is surviving cancer — twice. Now, she is an active, passionate supporter of the Lymphoma Research Foundation because "I owe my life to the advances made in the treatment of this disease." The foundation is devoted to the research that goes into the treatment — and hopefully eradication of — lymphoma, which is the most common type of blood cancer.< /p>
Borrowers are consistently impressed by Sondra's experience, drive, and knowledge of the mortgage industry. Whether you're a first-time homebuyer in the DMV, have unconventional financial circumstances, or need help finding the right loan for you, Sondra will educate and support you the entire way.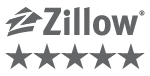 Reviews
(99)
5

5 Survey completed on October 06, 2021

Review By Jennifer F. for Sondra Shemer

Completed transaction in October 2021

Sondra is the best. She always goes above and beyond to make sure everything is stress-free. She's a joy to work with and is a true professional and the subject matter expert

4

4 Survey completed on August 21, 2021

Review By Erik K. for Sondra Shemer

Completed transaction in August 2021

Quick, great rate, easy.

5

5 Survey completed on August 02, 2021

Review By Stephanie R. for Sondra Shemer

Completed transaction in July 2021

Sondra made it a very easy, quick and efficent process!

5

5 Survey completed on July 06, 2021

Review By Paula R. for Sondra Shemer

Completed transaction in May 2021

Very professional and knowledgeable

5

5 Survey completed on June 17, 2021

Review By Deborah V. for Sondra Shemer

Completed transaction in June 2021

Sondra and her team were professional from beginning to end. This is our second home purchase with Sondra and we often call her for advice about home loans and are very confident in her expertise. We will continue to work with Sondra for future ventures.


Mortgage Rates Hit Their Highest Point in Months
Mortgage rates hit their highest point since April this week, according to Freddie Mac. The average rate on 30-year, fixed-rate loans clocked in at 3.05% — up from 2.99% last week. "As inflationary pressure builds due to the ongoing pandemic and tightening monetary policy, we expect rates to continue a modest upswing," said Sam Khater,…
Read More