https://www.embracehomeloans.com/-/media/feature/loanofficer/loimages/sshemer_bio72.jpg
Producing Sales Manager

NMLS # 117179
Maryland - Rockville

20850
800 King Farm Boulevard
Rockville, MD 20850
301-921-0070
About Sondra
With over 30 years of experience in the mortgage business, Sondra has an established, diverse, and distinguished track record of success. Her borrowers have said they love working with her because she is honest, hard-working, and really takes the time to walk them through the entire mortgage process.
Sondra was born in DC, but grew up in Montgomery County and raised her three (now grown) children in the area. She currently resides in the Downtown Crown section of Gaithersburg, MD and loves where she lives. And, though her kids are now out creating homes of their own, she enjoys spending time with her Great Dane, diabetic/one-eyed cat, and another cat who "so far seems normal." She also has fun doing Zumba, going skiing, and vegetating on the beach. Her perfect day is cooking a good meal for her family and being with her children.
For college, Sondra returned to her birthplace and attended American University; she graduated with a B.A. in Psychology. That knowledge and understanding of how the human mind works has helped her become an empathetic, problem-solving mortgage professional who can really get to the heart of what her borrowers need.
Sondra's greatest achievement is surviving cancer — twice. Now, she is an active, passionate supporter of the Lymphoma Research Foundation because "I owe my life to the advances made in the treatment of this disease." The foundation is devoted to the research that goes into the treatment — and hopefully eradication of — lymphoma, which is the most common type of blood cancer.< /p>
Borrowers are consistently impressed by Sondra's experience, drive, and knowledge of the mortgage industry. Whether you're a first-time homebuyer in the DMV, have unconventional financial circumstances, or need help finding the right loan for you, Sondra will educate and support you the entire way.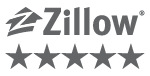 Getting Started on Your Home Purchase
Buying a home can be a challenging experience, but you have help. Your real estate agent is there to help with the home search and your mortgage lender is there to get you through the mortgage process. Utilize these people and their knowledge to help you navigate through all the steps. Here, we'll talk specifically…
Read More
https://www.embracehomeloans.com/-/media/feature/loanofficer/loimages/sshemer_bio72.jpg
Producing Sales Manager
NMLS # 117179
Ready to take the first step toward a new home?
Let's discuss your options.
800 King Farm Boulevard
Rockville, MD 20850
Testimonials
(102)
4

4 Survey completed on December 06, 2022

Review By John M. for Sondra Shemer

Completed transaction in December 2022

all things happened the way they should. The process seems a bit too complex , intrusive and burdensome considering I was putting 40% down and purchasing under market. I guess that's just the way the industry is regulated and not something specific to your firm.

5

5 Survey completed on October 04, 2022

Review By Kathryn O. for Sondra Shemer

Completed transaction in September 2022

Sondra is the ultimate professional. My closing was rather complicated, however Sondra provided excellent support and communication from start to finish. I could count on Sondra. I strongly recommend Ms Shemer.

5

5 Survey completed on September 17, 2022

Review By Toni C. for Sondra Shemer

Completed transaction in September 2022

Sondra was fabulous. The experience, however, was just a lot more frustrating than I could have anticipated, mostly due to miscommunication.

5

5 Survey completed on September 05, 2022

Review By Chandi R. for Sondra Shemer

Completed transaction in September 2022

Sondra was amazing! She was very responsive to all of our questions and worked hard to get us a great rate.

5

5 Survey completed on August 09, 2022

Review By Mark H. for Sondra Shemer

Completed transaction in August 2022

Easy to talk to. Open to explain in-depth the process and help with solutions