https://www.embracehomeloans.com:443/-/media/feature/loanofficer/loimages/phopper_-bio72.jpg
Senior Loan Officer

NMLS # 322651
Maryland - Rockville

20850
800 King Farm Boulevard
Rockville, MD 20850
301-921-0070
About Patrick
Patrick L. Hooper joins Embrace as a Senior Loan Officer after 8.5 years at Prosperity Home Mortgage and 22 years of lending experience. He grew up in Rockville, Maryland, attended the University of Maryland at College Park, and has lived in Glen Echo for the past 15 years.
Patrick's loving family includes his wife and their two young daughters who attend Little Flower School in Bethesda. He's very active in his parish, and also in his daughters' school; he participates in the Fathers' Club and is a soccer coach for the Catholic Youth Organization. He also helps to raise funds annually for the Lymphoma Research Foundation.
Patrick is dedicated to helping clients on their path to homeownership, and enjoys being their mortgage consultant for life. Feel free to reach out to him with all of your mortgage needs.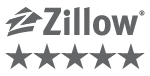 Reviews
(57)
5

5 Survey completed on October 04, 2021

Review By Ericka B. for Patrick Hooper

Completed transaction in September 2021

My husband and I have been working with Patrick for a few years and we finally purchased. Patrick was always professional, professional, and knowledgeable. We would highly recommend him.

5

5 Survey completed on September 26, 2021

Review By Robert T. for Patrick Hooper

Completed transaction in September 2021

As always, Patrick and his team kept us in the loop of what was happening and walked us through the steps we needed to take.

5

5 Survey completed on September 09, 2021

Review By Lauren D. for Patrick Hooper

Completed transaction in September 2021

Efficient, prompt return of phone calls, professional. Our bank made it very difficult. Patrick was there every step of the way.

5

5 Survey completed on August 17, 2021

Review By Adrienne D. for Patrick Hooper

Completed transaction in August 2021

Patrick was always available for us. Since it was our first time he helped us understand things clearly. Even if the question felt dumb he answered them with no hesitation. He was very easy to deal with as well.

5

5 Survey completed on July 31, 2021

Review By Hanna D. for Patrick Hooper

Completed transaction in July 2021

-Helpful -Responsive -Friendly -Knowledgeable -Professional


Mortgage Rates Hit Their Highest Point in Months
Mortgage rates hit their highest point since April this week, according to Freddie Mac. The average rate on 30-year, fixed-rate loans clocked in at 3.05% — up from 2.99% last week. "As inflationary pressure builds due to the ongoing pandemic and tightening monetary policy, we expect rates to continue a modest upswing," said Sam Khater,…
Read More