https://www.embracehomeloans.com/-/media/feature/loanofficer/loimages/dreinhold_bio72.jpg
Loan Officer

NMLS # 1824195
Maryland - Rockville

20850
800 King Farm Boulevard
Rockville, MD 20850
301-921-0070
About Devin
Devin is the Regional Executive Assistant who works alongside our Maryland/New Jersey/Pennsylvania Regional Executive, Tim Higgins. Devin supports all of the branches in the region with production, operations, branch growth, and branding. She also works on the Higgins Mortgage Team as a licensed loan officer and does her very best to give borrowers five-star service and support. Devin is currently a board member for the Maryland Mortgage Bankers and Brokers Association (MMBBA) Young Mortgage Professionals Committee.
Embrace was Devin's first career step out of college and she feels lucky to have found her place in a company that she never wants to leave. She appreciates that the owner of Embrace knows everyone's name, the leaders are dedicated to helping teammates grow both professionally and personally, and the operations teams have great relationships with all of the loan officers.
Devin graduated from Shippensburg University with a Bachelor's Degree in Sociology. She grew up in Damascus, MD with her close-knit family; Damascus is a big football town and she and her family are still very much involved in the football community there (go Hornets!). Today, however, she lives in Walkersville with her husband, a Montgomery County firefighter, and their two dogs — one is a 120-pound mutt named Goose and the other is a seven-pound Yorkie named Touille.
If Devin isn't in the office, there's a strong chance you'll find her outside or somewhere staying active. Whether it's a workout at the gym, run on a scenic path, or the Savage Race her and her family participate in twice a year, Devin never stops moving. She loves to be out on the water or in her own backyard listening to country music, hosting competitive cornhole or ladder ball tournaments, and having bonfires at night.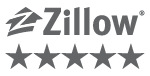 Getting Started on Your Home Purchase
Buying a home can be a challenging experience, but you have help. Your real estate agent is there to help with the home search and your mortgage lender is there to get you through the mortgage process. Utilize these people and their knowledge to help you navigate through all the steps. Here, we'll talk specifically…
Read More
https://www.embracehomeloans.com/-/media/feature/loanofficer/loimages/dreinhold_bio72.jpg
Loan Officer
NMLS # 1824195
Ready to take the first step toward a new home?
Let's discuss your options.
800 King Farm Boulevard
Rockville, MD 20850
Testimonials
(22)
4

4 Survey completed on October 13, 2022

Review By Michael S. for Devin Iannone

Completed transaction in October 2022

Tom and Brady communicated very well with all transactions and helped us by walking thru all paperwork. Always answering all calls thru whole process

5

5 Survey completed on November 13, 2021

Review By Thomas E. for Devin Iannone

Completed transaction in November 2021

Devin was responsive and very helpful answering our questions throughout this experience.

5

5 Survey completed on November 12, 2021

Review By Jordan E. for Devin Iannone

Completed transaction in November 2021

Devin made this our best home buying experience yet! She was communicative during each step of the process. She responded quickly to any questions we had. We would recommend Devin to anyone buying their next home!

5

5 Survey completed on November 12, 2021

Review By George S. for Devin Iannone

Completed transaction in November 2021

Very responsive and orderly process and able to provide prompt and detailed responses to any issue

5

5 Survey completed on September 04, 2021

Review By Lauren R. for Devin Iannone

Completed transaction in September 2021

Devin was extremely responsive and always very kind in our communications. Whenever an issue arose she was quick to handle it.