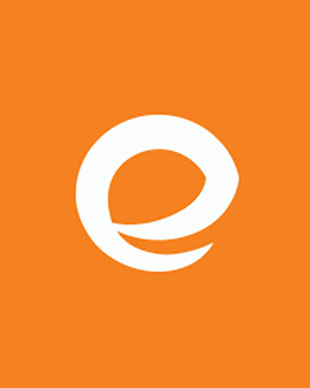 https://www.embracehomeloans.com/-/media/feature/loanofficer/loimages/bio72default.gif
Senior Loan Officer

NMLS # 453581
Maryland - Rockville

20850
800 King Farm Boulevard
Rockville, MD 20850
301-921-0070
About Chad
Chad Freeman is returning to Embrace as a Senior Loan Officer in Rockville, Maryland, where he previously served as Senior Loan Officer from 2009–2013. Our company culture helped him make the decision to come back after some time away, as did borrower-beneficial products like Approved to Move™ and Debt Service Coverage Ratio loans.
A principled, accountable professional, Chad acts with integrity and understanding toward every client he serves. Borrowers can expect great service from him whether seeking help with first time home buying, Jumbo loans, special financing, low down payment loans, new construction and renovation loans, or investment properties. Before coming back to Embrace, Chad served as Branch Manager for nearly seven years at McLean Mortgage Corporation. He's been recognized in the Top 1% of producers for 2020 and will be for 2021.
Chad grew up in Long Island, New York, and lives in Potomac, Maryland with his wife and their two children. In his spare time, he enjoys playing guitar, cooking, writing, hiking, fishing, boating, shooting, politics, and learning about American history.
Chad was also recognized as one the Top 1% of 2020 and will be for 2021.
You can connect with Chad and learn more about him on LinkedIn and Zillow.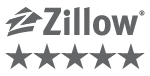 Reviews
(10)
5

5 Survey completed on July 16, 2020

Review By Ben for Chad Freeman

Completed transaction in No Date

Chad was wonderful to work with and made the mortgage process as easy as possible. We look forward to working with him again in the future and have already recommended him to others.

5

5 Survey completed on June 22, 2020

Review By sfgirlintp for Chad Freeman

Completed transaction in No Date

I can't say enough good things about Chad and his team. He was always responsive, helpful and got my mortgage refi completed on time. Highly recommend!!

5

5 Survey completed on June 05, 2020

Review By mmhelfgott for Chad Freeman

Completed transaction in No Date

The level of service that Chad provided exceeded all of our expectations! He made the process as smooth, easy, and clear as possible. He is extremely personable and patient. Highly recommended!

5

5 Survey completed on June 01, 2020

Review By Erica P for Chad Freeman

Completed transaction in No Date

Chad helped my husband and I purchase our first home in 2019. He kept us informed every step of the way and was always available to answer any questions that we had. Buying a home the first time can be a scary/intimidating experience but Chad made it smooth, easy and accessible. What we appreciated most about Chad was that he was always honest with us and kept our expectations reasonable for what we could afford. He looked through our fiances thoughtfully and provided us with worksheets explaining all of the costs before we even went out to look at homes. This way we had reasonable expectations of our home buying power. About 6 months after we closed on our house, Chad reached out to us to inform us that we could get a much better interest rate on our mortgage if we refinanced. This was not something that was on our radar, but we ended up saving over $400 a month! We would recommend Chad in a heartbeat. He looks after his clients, even after settlement.

5

5 Survey completed on May 03, 2020

Review By vaden02 for Chad Freeman

Completed transaction in No Date

Thank you so very much Chad for all of your help in securing our incredible low refinance rate during this difficult time. You were organized, thorough & professional, answering all our questions and making adjustments when needed. We put our trust in you and you most definitely delivered and came through for us. Thank you for your patience as well as treating us as people rather than just customers. You stand out above the rest and we really appreciate are your hard work. We highly recommend working with him for all your home mortgage needs.


What Is a Mortgage Loan?
A mortgage is a type of loan used to purchase a home. Since most homebuyers do not have hundreds of thousands in cash on hand, the majority of consumers use mortgage loans to purchase their properties. This allows them to spread the cost of the home out over time — often many decades. According to…
Read More