https://www.embracehomeloans.com/-/media/feature/loanofficer/loimages/wbray_bio72.jpg
Senior Loan Officer

NMLS # 659198
Maryland - Rockville

20850
800 King Farm Boulevard
Rockville, MD 20850
301-921-0070
About Bill
William Bray is a new Senior Loan Officer joining the Embrace team in Rockville, MD, where he ensures an efficient loan process from pre-application to closing and beyond. He's committed to helping borrowers find the best financial products and rates currently available to meet their unique needs and delivering exceptional customer service at every step. With over 17 years of experience in the mortgage industry, and recognition as a Top Producing Senior Loan Officer for more than 9 years regionally and nationwide, he's an asset to the team that we're happy to bring onboard. Bill was particularly drawn to our Approved to MoveTM offering, since it helps make the mortgage process worry-free and helps streamline the path from pre-approval to closing.
Bill was born and raised in Chevy Chase, Maryland, and is well versed in the Montgomery County area and Washington, D.C. He studied criminal justice at Roger Williams University, earning both a bachelor's degree and master's degree within the field. Clients can rely on him to help them find products and plans for every type of credit, loan amount, sales price, and down payment. He brings a workhorse mindset, compassion, flexibility, and product expertise to every borrower he serves. When he's not at work, he enjoys playing golf and spending time with his wife and their two daughters.
You can learn more about Bill and connect with him on LinkedIn.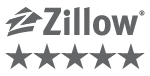 Testimonials
(32)
5

5 Survey completed on July 02, 2022

Review By John C. for Bill Bray

Completed transaction in June 2022

Bill is incredibly communicative and provides helpful guidance throughout. He also provides valuable perspectives on the various loan options. This is the 3rd mortgage I've worked with Bill on and wouldn't go anywhere else.

5

5 Survey completed on June 03, 2022

Review By Priti K. for Bill Bray

Completed transaction in June 2022

Bill was thorough, responsive and kind in all his interactions with myself and my husband. We have now closed two loans with him and always felt like not only was he dedicated to his job but to helping us get the best deals.

5

5 Survey completed on May 31, 2022

Review By Tatiana L. for Bill Bray

Completed transaction in May 2022

Bill was wonderful to work with, he is honest, transparent and makes himself available for questions. His team member,Ashley is wonderful to work with as well.

5

5 Survey completed on May 28, 2022

Review By Dominique F. for Bill Bray

Completed transaction in May 2022

Working with Bill was a seamless experience from start to finish. He was reliable and provided timely, relevant communication. He is a trusted advisor and we'd love to work with him for future endeavors.

5

5 Survey completed on May 28, 2022

Review By Brian P. for Bill Bray

Completed transaction in May 2022

Bill had my bad through the entire process


Inventory Shortage? How to Find a House When Listings are Scarce
A shortage of housing inventory made it difficult for many homebuyers to find a house this year. And according to many experts, next year may be much of the same. As more and more Baby Boomers age in place and existing homeowners stay in their homes longer (an average of 23 years in some cities!),…
Read More