https://www.embracehomeloans.com:443/-/media/feature/loanofficer/loimages/jcook_bio72.jpg
Branch Manager

NMLS # 366127
Maryland - Ocean City

21842
8008 Coastal Highway, Suite 2
Ocean City, MD 21842
443.664.9000
About Jason
Embrace Home Loans is proud to have Eastern Shore Manager, Jason D. Cook as a part of the Embrace family. Jason is a knowledgeable mortgage professional with a proven track record of success, having helped hundreds of families secure home financing to improve their financial situation, or realize their dream of home ownership. Jason has a thorough understanding of what it takes to close loans, and will fight to secure the best deal for his clients. And he takes pride in providing all his clients and referral partners with exceptional customer service and communication throughout the entire approval process.
An engaged member of his community, Jason has developed relationships with both Realtors and Loan Officers in the Ocean City, Maryland, and Lewes, Delaware Markets. He is an Affiliate Member of Coastal Association of Realtors and Ocean Pines Chamber of Commerce. Jason is also an active participant on the Board of Directors for Habitat for Humanity in Worcester County, Maryland.
Prior to joining Embrace, Jason managed Primary Residential Mortgage, Inc. In 2013, he received recognition for placing 8th out of 1,000 Loan Officers for outstanding Customer Service. Jason graduated with Honors from York College of Pennsylvania in 2002 with a degree in Behavioral Sciences and an emphasis in Therapeutic Recreation. He also captained his schools cross country and track teams. Currently, Jason lives in Berlin, Maryland, with his beautiful wife Dawn and his two sons Wyatt and Landon. Jason enjoys golfing, spending quality time with his family, being on the beach and craft brewing.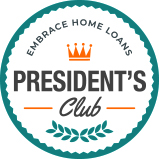 2020 - 2017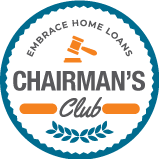 2020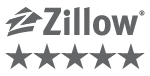 Reviews
(374)
5

5 Survey completed on July 23, 2021

Review By Bessie W. for Jason Cook

Completed transaction in July 2021

Always there to help us and encouraging us that everything is going to be alright!!! Thank you for all you do for us.

5

5 Survey completed on July 23, 2021

Review By Ryan C. for Jason Cook

Completed transaction in July 2021

Jason was always on top of things even though I know he was very busy. We never felt like a number. We still received personalized attention and he went out of his way to make sure we were happy and taken care of. He is really good at what he does.

5

5 Survey completed on July 23, 2021

Review By Kristine S. for Jason Cook

Completed transaction in July 2021

Jason makes you felt like you known Him for years. He was straight forward and to the point and we appreciated that.

5

5 Survey completed on July 11, 2021

Review By Bethany S. for Jason Cook

Completed transaction in July 2021

Jason and his team were so involved and helpful from the beginning. Their professionalism, communication and support made buying my first home a breeze. I would definitely recommend Jason and his team at Embrace to anyone looking to purchase a home!

5

5 Survey completed on July 06, 2021

Review By Shannon O. for Jason Cook

Completed transaction in June 2021

Jason and his team were on it from go reaching out and providing updates. They were friendly and responsive, and gave updates often. We threw a curveball at them and asked to move up our closing date and guess what they made it happen! It was a smooth process. I highly recommend them and will recommend them to my family and friends


5 Self Development Books That Are Must Reads for Summer 2021
Take time off for the summer? Looking to kick back on the beach or spend your hotel evenings reading professional or self-development books? You aren't alone! Summertime is a great time to relax with a good book, and if you're well-read, you might be looking for new titles that were published in the past year…
Read More