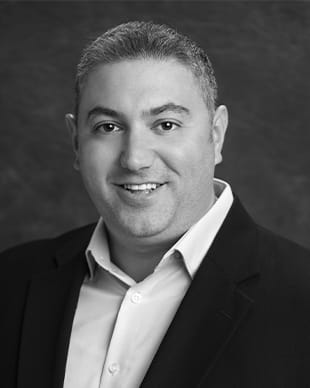 https://www.embracehomeloans.com/-/media/feature/loanofficer/loimages/rdavies2_bio72.jpg
Loan Officer

NMLS # 174664
Maryland - Columbia

21044
6100 Merriweather Drive, Suite 220,
Columbia, MD 21044
443-283-0807
About Ramsey
Embrace Home Loans is proud to have Ramsey Davies as a member of its team as a Loan Officer.
Ramsey is a knowledgeable mortgage professional with a proven track record of success. He has demonstrated a commitment to providing the best financing options to home buyers and homeowners alike. Since 2006 he has successfully helped hundreds of families all across the country secure home financing to improve their financial situation, or realize their dream of home ownership. Ramsey has a thorough understanding of what it takes to close loans, and will fight to secure the best deal for his clients. Ramsey also takes pride in providing all his clients and referral partners with exceptional customer service and great communications throughout the entire approval process.
Prior to joining Embrace, Ramsey worked for NFM Lending as a Branch Manager and NewDay Financial as a Senior Loan Officer. While employed with these companies, Ramsey was awarded numerous Top Producer and President's Clubs awards. Ramsey is an affiliate member of the Howard County Association of Realtors.
Ramsey graduated from West Virginia University in 2005 with a BA. Currently he lives in Laurel (Emerson) with his wife Sasha, daughter Alexa and son William. In his spare time, Ramsey enjoys golf. He is a passionate fan of the Washington Redskins and West Virginia Mountaineers.
Meet the Team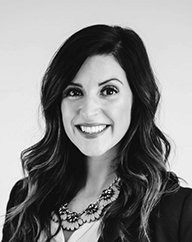 Rachel DiGrazio is an upstate New York native and grew up in the small town of Rochester. She relocated to Maryland in 2015 and started her career with Embrace Home Loans. Rachel has 10 years of experience in the mortgage industry. She prides herself on being a dedicated teammate and takes great initiative mentoring others. Rachel is not afraid to step out of her comfort-zone and tackle any obstacles that may arise. In her free time, Rachel enjoys spending time with family and friends, working-out, and traveling. Rachel is also an avid BARCS (Baltimore Animal Rescue and Care Shelter, Inc.) supporter and often volunteers at the local shelter in Baltimore.
Click here to see reviews on Zillow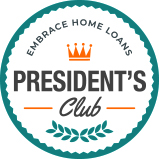 2020 - 2018, 2016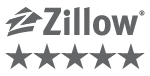 Reviews
(368)
5

5 Survey completed on January 13, 2022

Review By Gina D. for Ramsey Davies

Completed transaction in January 2022

Front start to finish, this was the most pleasant and easy experience as a first time homebuyer. The best characteristic of Ramsey is that he listens to fine details which is ever so important. Rachel is very diligent and provides the follow up necessary to ensure a smooth process but without the stressing pressure. I am still in "aw" however this was the best experience for me and I thank my Loan Officer and Processor as they were a God send. Thank you kindly

5

5 Survey completed on January 03, 2022

Review By Joshua B. for Ramsey Davies

Completed transaction in December 2021

Very pleasant!! Very easy to get everything finalized

5

5 Survey completed on December 31, 2021

Review By Karen B. for Ramsey Davies

Completed transaction in December 2021

My experience working with Ramsey was great! He answered all my questions and explained things to me that help me understand. He definitely took the time with me instead of pushing all this information at me and not helping me understand. I am so glad that I was referred to Ramsey to work with, will definitely recommend him to anyone looking. I look forward to working with him again in the future.

5

5 Survey completed on December 06, 2021

Review By Ralonda R. for Ramsey Davies

Completed transaction in December 2021

The level of commitment in ensuring understanding of all paperwork

5

5 Survey completed on December 04, 2021

Review By Korry H. for Ramsey Davies

Completed transaction in December 2021

Ramsey Davies was extremely helpful and quick to respond to all my questions and concerns. Thanks to him, it was a quick & stress free experience.


10 Tips to Reduce Public Speaking Anxiety
Ask just about any professional from any field or industry, and they'll probably tell you the same thing: Public speaking is stressful. Whether you're a teacher, a musician, or even a professional public speaker, you're bound to have felt those involuntary shakes, butterflies in your stomach, sweaty palms, or dry mouth that follows you up…
Read More