https://www.embracehomeloans.com:443/-/media/feature/loanofficer/loimages/sphillips_bio72.jpg
Branch Manager

NMLS # 181137
Maryland - Annapolis

21401
1907 West Street, Suite 102
Annapolis, MD 21401
443-321-4500
About Scott
As a Maryland native with decades of experience in the mortgage industry, Scott is uniquely qualified to help all types of borrowers in the Annapolis area. He has a reputation for being honest, extremely knowledgeable, and genuinely appreciative for the trust homebuyers put in his ability to walk them through the mortgage process.
Scott was born in Montgomery County (Rockville) and currently lives in Howard County (Clarksville) with his wife of more than 20 years, and their two boys. Thankfully, he's lucky enough to live on three acres because in addition to his human family of four, he has four dogs that are part of the family as well: a Golden Retriever, an Australian Kelpie, and two Shih Tzus. Scott loves being active — he plays basketball three times per week in a couple different leagues, goes paddle boarding in the Atlantic Ocean, and likes doing 20-mile rides on a road bike.
Keeping with his roots in the Old Line State, Scott attended St. Mary's College of Maryland and received a B.A. in Economics. He was the Owner and President of Clarksville Mortgage Corporation for 19 years and grew to know and love Embrace Home Loans during that time. He's a member of the Maryland Mortgage Bankers & Brokers Association (MMBBA) and the Maryland Building Industry Association (MBIA).
Scott loves having the ability to offer Embrace's best-in-industry mortgage products to solve problems for his borrowers and referral partners. With a strong builder's lender background, he enjoys focusing on new construction and values the professionalism and high standards of his team at Embrace.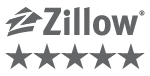 5 Self Development Books That Are Must Reads for Summer 2021
Take time off for the summer? Looking to kick back on the beach or spend your hotel evenings reading professional or self-development books? You aren't alone! Summertime is a great time to relax with a good book, and if you're well-read, you might be looking for new titles that were published in the past year…
Read More