https://www.embracehomeloans.com/-/media/feature/loanofficer/loimages/jlabelle_bio72.png
Loan Officer

NMLS # 2003521
Florida - Viera

32940
5500 Murrell Road, Suite 201
Viera, FL 32940
321.821.1000
About Jake
Jake LaBelle is a new Mortgage Loan Officer joining us in the Viera, Florida area. He brings his enthusiasm and hard work to every day and each client he works with, carefully reviewing each mortgage application he sees, and as someone passionate about in-house underwriting and a smooth loans process from start to finish, he was a great fit for the Embrace team. He prides himself on delivering honest consultations and setting clear expectations from the first moment he meets with clients.
While he's based in Florida, Jake was born and raised in Burlington, Vermont, and will continue to deliver his local expertise remotely to help originate loans within the state, and will routinely visit to meet with realtors and attend closing if needed. Whether you're searching for a home in the northeast or on the space coast, you can count on Jake to deliver an impeccable level of service.
Jake earned a Bachelor of Business Management from Castleton University. When he's not helping borrowers navigate the home loan process, he enjoys staying active by playing basketball and football, boating, visiting the beach with family and friends, or hiking with his rescue dog, Naala.
You can connect with Jake and learn more about him on LinkedIn.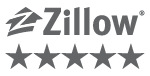 Getting Started on Your Home Purchase
Buying a home can be a challenging experience, but you have help. Your real estate agent is there to help with the home search and your mortgage lender is there to get you through the mortgage process. Utilize these people and their knowledge to help you navigate through all the steps. Here, we'll talk specifically…
Read More
https://www.embracehomeloans.com/-/media/feature/loanofficer/loimages/jlabelle_bio72.png
Loan Officer
NMLS # 2003521
Ready to take the first step toward a new home?
Let's discuss your options.
5500 Murrell Road, Suite 201
Viera, FL 32940
Testimonials
(39)
4

4 Survey completed on March 25, 2023

Review By Michael S. for Jake LaBelle

Completed transaction in March 2023

The handling of the loan application was great but the folks who complete the process should provide a better check list in a more timely manner. Also the closing agents document was sent with errors.

5

5 Survey completed on March 22, 2023

Review By Corey D. for Jake LaBelle

Completed transaction in March 2023

My real estate agent put me in touch with Jake because she personally worked several transactions with him. Jake was available throughout the process to answer any questions I had. Communication and follow-up made the closing process smooth.

5

5 Survey completed on January 13, 2023

Review By Michael H. for Jake LaBelle

Completed transaction in January 2023

Jake made it easy to comprehend and gave us confidence throughout the process. It was such a pleasure to work with him!

4

4 Survey completed on January 09, 2023

Review By Robert S. for Jake LaBelle

Completed transaction in January 2023

Jake is very knowledgeable and helpful. He provides great customer service and is quick to reply to messages.

5

5 Survey completed on January 06, 2023

Review By Amanda S. for Jake LaBelle

Completed transaction in January 2023

Jake was very friendly and knowledgeable. Quick to respond and very transparent. Appreciate his work and his customer service! Would use him again no questions asked