https://www.embracehomeloans.com/-/media/feature/loanofficer/loimages/twhite_bio72.jpg
Producing Sales Manager

NMLS # 359308
Florida - Tampa

33618
3450 Buschwood Park Drive, Suite 112
Tampa, FL 33618
855-612-9398
About Tom
Embrace Home Loans is proud to have Senior Loan Officer, Tom White as a part of the Embrace family. Tom believes a mortgage should be about building relationships, and helping his customers achieve their home financing goals, not just a transaction. As a Senior Loan Officer, Tom takes pride in his team and will always set a great example for his team and clients. He tailor makes the home loan process by customizing each home financing solution to help customers achieve their financial goals. Many Loan Officers can get you a loan; his mission is to get you the right loan. During his many years in the mortgage industry, he has shared his expertise to personally assist hundreds of families with responsible and affordable home financing. Calling on Real Estate Agents, Builders and Bankers to receive their trusted referrals is a part of his job that he also enjoys.
Prior to joining Embrace, Tom worked for Homeowners Mortgage Enterprise as a Senior Loan Officer and prior to HME, he worked for Bay Cities Bank as a Senior Residential Loan Officer. Tom is an active member of the BNI Platinum Chapter in Lutz, Florida; a professional networking organization. He is also a member of Grace Family Church and a leader of his Men's "Courageous" Group.
Tom grew up in Longwood, Florida and graduated from Lake Brantley High School. He then received his Bachelor's Degree in Marketing from The University of Florida where he also played football until a knee injury ended his career. Tom has lived in the Original Carrollwood area of Tampa, Florida for almost 30 years and married his beautiful wife Amy after meeting her on a short term mission trip to Costa Rica in 1990. They have just celebrated their 24th anniversary and are the proud parents of three children: Rachel, Grant, and Noah. On Tom's spare time he enjoys golfing, playing tennis, long bike rides, water skiing, snow skiing, and snorkeling for lobsters in the Florida Keys.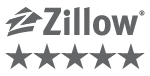 Reviews
(126)
5

5 Survey completed on January 11, 2022

Review By Carmela W. for Tom White

Completed transaction in January 2022

Tom is such a professional and expert in his field. He was able to provide prompt answers and guide us through the home buying process with ease. We would definitely recommend Tom!

4

4 Survey completed on December 29, 2021

Review By Margaret J. for Tom White

Completed transaction in December 2021

Easy process in spite of all of the new government regs.

5

5 Survey completed on December 16, 2021

Review By Angela S. for Tom White

Completed transaction in December 2021

Thanks for everything Tom! This is the second time you've helped us!

5

5 Survey completed on December 01, 2021

Review By Jacqueline O. for Tom White

Completed transaction in December 2021

Tom was a pleasure to work with as well as informative and professional. He communicated every step of the way and responded to questions quickly. It was a great experience.

5

5 Survey completed on November 06, 2021

Review By Thomas D. for Tom White

Completed transaction in November 2021

Tom was able to get it done when there was a few hiccups in the process. Great guy and made me feel like family. Thank you Tom Thomas DeLuca


What Is a Mortgage Loan?
A mortgage is a type of loan used to purchase a home. Since most homebuyers do not have hundreds of thousands in cash on hand, the majority of consumers use mortgage loans to purchase their properties. This allows them to spread the cost of the home out over time — often many decades. According to…
Read More