https://www.embracehomeloans.com/-/media/feature/loanofficer/loimages/jsilva_bio72.jpg
Senior Loan Officer

NMLS # 819110
Florida - Tampa

33618
1408 N. Westshore Blvd, Ste 706
Tampa, FL 33607
855.612.9398
About Jose
Jose Silva is a new Senior Loan Officer joining the Embrace team in Tampa, FL, where he focuses on originating loans to help borrowers meet their unique financial needs. After a successful six years as a Mortgage Loan Officer at Synovus Bank in their Sarasota and Bradenton, FL, branches, he saw the opportunity to come to Embrace and best serve his clients and referral partners. Our company culture, support team, and customer care made the choice to switch easy. Jose will continue to work diligently to help pass on the benefits of common conventional and government loans, unconventional loans, and medical loans — with on-time closings.
Jose is a member of RASM (Realtor Association of Sarasota and Manatee), and he has earned the distinction of the President's Club in 2018 as well as the President's Elite in 2019, 2020, and 2021. He was born in Chile and moved to Miami when he was 12 years old, where he continued to live after graduating from the University of Florida in 2002. He's lived in Sarasota since 2010. Jose enjoys golf, fishing, outdoor grilling, and spending time with family. On a perfect day, he'll start the morning with coffee and reading time, check the latest market news on CNBC, tackle his pipeline, and get some exercise after work.
You can connect with Jose and learn more about him on LinkedIn, Facebook, and Zillow.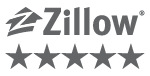 https://www.embracehomeloans.com/-/media/feature/loanofficer/loimages/jsilva_bio72.jpg
Senior Loan Officer
NMLS # 819110
Ready to take the first step toward a new home?
Let's discuss your options.
1408 N. Westshore Blvd, Ste 706
Tampa, FL 33607
Testimonials
(11)
5

5 Survey completed on April 26, 2021

Review By Ed Z. for Jose Silva

Completed transaction in No Date

My experience with Jose has been nothing short of amazing. The guy is organized, smart and responsive. He got me a great rate, was able to navigate several hurdles with ease and frankly is exactly the person you want to deal with with such a large purchase. Professional and sharp is how I would describe Jose.

5

5 Survey completed on April 26, 2021

Review By Davis T. for Jose Silva

Completed transaction in No Date

My experience with Jose has been nothing short of amazing. The guy is organized, smart and responsive. He got me a great rate, was able to navigate several hurdles with ease and frankly is exactly the person you want to deal with with such a large purchase. Professional and sharp is how I would describe Jose.

5

5 Survey completed on April 06, 2021

Review By Marc R. for Jose Silva

Completed transaction in No Date

Jose handled the financing on my personal home. The process was painless and headache free. I could not be more pleased with his service, promptness and communication. I run a real estate brokerage and we send Jose our buyers when possible.

5

5 Survey completed on March 02, 2021

Review By mikestreet21629 for Jose Silva

Completed transaction in No Date

Our sincerest thanks to Jose and his team! We have been investing in real estate for over 15 years, and this was absolutely the smoothest transaction we have ever had. We very much appreciate the attentiveness he showed us, always answering our calls, knowing the answers to our questions, and being able to recommend quality service providers. Jose was very prompt, even working on our file over evenings and weekends. The process was quick and efficient (we even closed early!), and they offered a great rate. We will not hesitate to use Jose again in the future and he will certainly be our first recommendation to others.

5

5 Survey completed on August 21, 2020

Review By joshmoon221 for Jose Silva

Completed transaction in No Date

Jose made our Refinancing experience one of the easiest processes. After talking with multiple lenders, Jose's assurance of the process and knowledge of the industry and surrounding areas was by far superior to the rest. His communication was very proactive and kept us more than informed along the journey. I would highly recommend his services