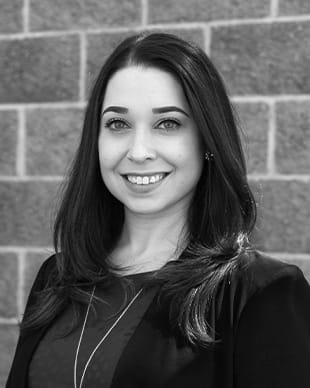 https://www.embracehomeloans.com/-/media/feature/loanofficer/loimages/srossi_bio72.jpg
Loan Officer

NMLS # 2093427
Middletown

02842
25 Enterprise Center
Middletown, RI 02842
About Stephanie
Stephanie works with Ameriprise advisors who are located in the following state(s): CO, VA and is able to assist clients with their home financing needs nationwide.
Stephanie Rossi is a Loan Officer with Embrace Home Loans. She assists her clients in finding the ideal loan program to fit their unique needs while providing clarity and guidance throughout the mortgage loan process. Stephanie is a master of leading borrowers through major financial milestones with confidence and care while her thoughtful attention ensures a seamless overall experience.
Before starting with Embrace, Stephanie worked for over 13 years at Castle Hill Inn in Newport, Rhode Island where she managed a luxury, waterfront restaurant before transitioning to a sales management role. She negotiated contracts for weddings, social engagements, and corporate retreats while handling their planning and execution. Stephanie prides herself on going above and beyond for every client and always following through on her commitments.
Stephanie graduated from Cornell University with a bachelor's degree in business and hospitality management and earned her associate's degree in culinary arts from The Culinary Institute of America. She lives in North Kingstown, RI with her husband, Lou, her toddler, Louie, and their five-year-old German shepherd, Siena. She's a foodie at heart and loves to travel overseas with her husband to explore food and wine destinations.
You can learn more about Stephanie and connect with her on LinkedIn.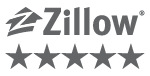 Testimonials
(51)
5

5 Survey completed on September 19, 2023

Review By Christopher T. for Stephanie Rossi

Completed transaction in September 2023

Prior to my engagement with embrace I was working with a lender who had no concept of customer service or working with the client to achieve their goals. Stephanie understood what I needed and did everything she could to help make it happen. Great customer service and communication. I knew she was on top of things at all times and felt she was working with my financial advisor and lawyer as part of a single team. Vert happy.

5

5 Survey completed on July 16, 2023

Review By Charles D. for Stephanie Rossi

Completed transaction in July 2023

Stephanie was very accessible and always responsive to questions.

5

5 Survey completed on June 24, 2023

Review By JoEllen B. for Stephanie Rossi

Completed transaction in June 2023

The problems I experienced with closing on the house I purchased were in no way the fault of Ms. Rossi, but I would have appreciated the upper administrative actors being more substantially engaged in the process of coordinating the closing of my former home's sale and the closing on the new home instead of impeding it and causing repeated last minute changes for me. Let me be VERY CLEAR, Stephanie Rossi was a fabulous person to work with from beginning to end, and your company is lucky to have her!

5

5 Survey completed on April 22, 2022

Review By Malys L. for Stephanie Rossi

Completed transaction in April 2022

Stephanie was on top of everything in a timely manner. I was going through some tough time with husband in and out of the hospital and she made everything goes smoothly without having to put more stress on me. I love Stephanie so much, very pleasant to talk to and she explained everything very thoroughly. She is forever my go to for my mortgage needs. Best service and I won't find anyone else like her....very professional. I will definitely refer her my family and friends. Keep up the great work....you're such an asset to your company. You're the best!

5

5 Survey completed on December 24, 2021

Review By Ronald W. for Stephanie Rossi

Completed transaction in December 2021

I have many experiences in home mortgages. By far, my recent experience with Stephanie and Embrace was the most expedient and pleasant. It really felt like we were a team working together for a quick, accurate and positive result. Thank you.

Should You Roll Your Student Loans Into Your Mortgage?
Student loan debt is a major burden for millions of Americans. In 2023, the total outstanding student loan debt in the United States is over $1.6 trillion. The average monthly payment for those with outstanding student loans is over $300. The student loan payment pause during the COVID-19 pandemic has provided some relief to borrowers.…
Read More