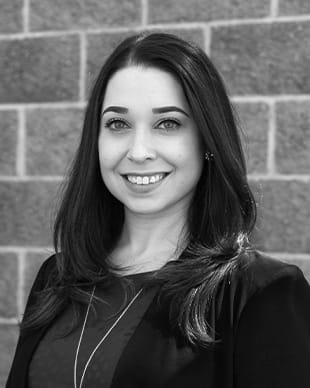 https://www.embracehomeloans.com/-/media/feature/loanofficer/loimages/srossi_bio72.jpg
Loan Officer

NMLS # 2093427
Middletown

02842
25 Enterprise Center
Middletown, RI 02842
About Stephanie
Stephanie works with Ameriprise advisors who are located in the following state(s): CO, VA and is able to assist clients with their home financing needs nationwide.
Stephanie Rossi is a Loan Officer with Embrace Home Loans. She assists her clients in finding the ideal loan program to fit their unique needs while providing clarity and guidance throughout the mortgage loan process. Stephanie is a master of leading borrowers through major financial milestones with confidence and care while her thoughtful attention ensures a seamless overall experience.
Before starting with Embrace, Stephanie worked for over 13 years at Castle Hill Inn in Newport, Rhode Island where she managed a luxury, waterfront restaurant before transitioning to a sales management role. She negotiated contracts for weddings, social engagements, and corporate retreats while handling their planning and execution. Stephanie prides herself on going above and beyond for every client and always following through on her commitments.
Stephanie graduated from Cornell University with a bachelor's degree in business and hospitality management and earned her associate's degree in culinary arts from The Culinary Institute of America. She lives in North Kingstown, RI with her husband, Lou, her toddler, Louie, and their five-year-old German shepherd, Siena. She's a foodie at heart and loves to travel overseas with her husband to explore food and wine destinations.
You can learn more about Stephanie and connect with her on LinkedIn.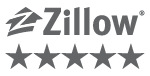 Testimonials
(47)
5

5 Survey completed on February 06, 2023

Review By Conrado S. for Stephanie Rossi

Completed transaction in January 2023

Stephanie took the time to explain things we were unsure of and very patient. Also was very prompt and timely with her response. Her attention to detail is also worth commending. Very friendly and has welcoming vibe. Would definitely recommend her to friends

5

5 Survey completed on January 07, 2023

Review By Melisha J. for Stephanie Rossi

Completed transaction in December 2022

Great customer service! The Embrace Mortgage company is a great company and cares about the true meaning of customers service. Stephanie took her time and listened to my concerns and went the extra mile to resolve any questions I had. She worked with me and waited until I was able to obtain the proper paperwork for my refinancing and truly cared for a resolution. I also appreciated her given other options to assist in the application process.

5

5 Survey completed on December 26, 2022

Review By Lawrence R. for Stephanie Rossi

Completed transaction in December 2022

Extremely responsive with constant communication. And the best rates I could find!

5

5 Survey completed on April 22, 2022

Review By Malys L. for Stephanie Rossi

Completed transaction in April 2022

Stephanie was on top of everything in a timely manner. I was going through some tough time with husband in and out of the hospital and she made everything goes smoothly without having to put more stress on me. I love Stephanie so much, very pleasant to talk to and she explained everything very thoroughly. She is forever my go to for my mortgage needs. Best service and I won't find anyone else like her....very professional. I will definitely refer her my family and friends. Keep up the great work....you're such an asset to your company. You're the best!

5

5 Survey completed on December 24, 2021

Review By Ronald W. for Stephanie Rossi

Completed transaction in December 2021

I have many experiences in home mortgages. By far, my recent experience with Stephanie and Embrace was the most expedient and pleasant. It really felt like we were a team working together for a quick, accurate and positive result. Thank you.

How to Write a Real Estate Listing Description (Like a Pro)
When you're looking to list a property, you want to make sure that you're highlighting all of its best features. After all, you want potential buyers to see all that your property has to offer! So, how do you write real estate listing descriptions that sell and do your property justice? Here are a few…
Read More