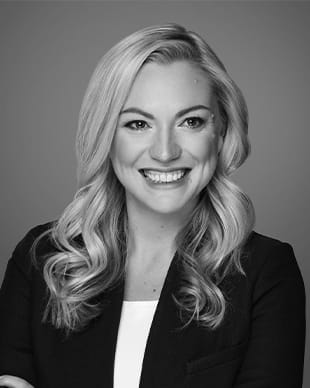 https://www.embracehomeloans.com/-/media/feature/loanofficer/loimages/bliesch_bio72.jpg
Loan Officer

NMLS # 1629576
Virginia - Woodbridge

22192
4565 Daisy Reid Avenue, Suite 212,
Woodbridge, VA 22192
800.333.3004
About Brittany
Brittany Liesch rejoins the family at Embrace from Fairway Independent Mortgage Corporation. She started her career with us in 2016 as a loan officer assistant, and now joins our team of dedicated loan officers. Whether you need to purchase a home or refinance a mortgage, Brittany can help. She's built lifelong relationships with her clients and others in the industry through dedication and responsive service, and by ensuring smooth processing for timely closings. She has also achieved Certified Mortgage AdvisorTM status for excellence in the mortgage industry.
With an investment this large, you need a knowledgeable guide to help you through the process. Brittany knows that even experienced buyers can become overwhelmed along the mortgage journey, so she takes the time to help her clients fully understand each step, as well as their options. Brittany will help you select a mortgage that best fits your budget, as well as your short-term and long-term financial goals — and to make the process as smooth and stress-free as possible.
Brittany comes to Northern Virginia by way of deep south Alabama, where she attended The University of Alabama. When she's not at home with her cockatiel Koki or spending time with her boyfriend Dave, who also works for Embrace, she's out exploring the wonderful opportunities the region provides. She's a fan of travel to both exotic and not-so-exotic locales and is looking forward to visiting a new destination when it's safe. In addition to traveling, her passions include golf, scuba diving, the Arts (she danced for 13 years) — and making her clients dreams of homeownership come true.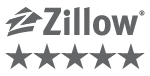 Reviews
(48)
5

5 Survey completed on December 18, 2021

Review By Patricia F. for Brittany Liesch

Completed transaction in December 2021

Brittany was so helpful and really showed that she does her best to make a transaction happen. She worked so hard on my loan and I truly appreciate her for it.

5

5 Survey completed on December 03, 2021

Review By Jody M. for Brittany Liesch

Completed transaction in December 2021

Brittany was very knowledge, seemed to truly have our best interest at heart, and responded very efficiently to any questions.

5

5 Survey completed on December 03, 2021

Review By Kevin M. for Brittany Liesch

Completed transaction in December 2021

Brittany was quick to provide information and always easy to reach. Very appreciative of her responsiveness.

4

4 Survey completed on November 22, 2021

Review By Sophia W. for Brittany Liesch

Completed transaction in November 2021

transparency and availability.

5

5 Survey completed on November 14, 2021

Review By Montana N. for Brittany Liesch

Completed transaction in November 2021

Really responsive and helpful


10 Tips to Reduce Public Speaking Anxiety
Ask just about any professional from any field or industry, and they'll probably tell you the same thing: Public speaking is stressful. Whether you're a teacher, a musician, or even a professional public speaker, you're bound to have felt those involuntary shakes, butterflies in your stomach, sweaty palms, or dry mouth that follows you up…
Read More