https://www.embracehomeloans.com:443/-/media/feature/loanofficer/loimages/dsacknoff_bio72.jpg
Loan Officer

NMLS # 48829
Virginia - Reston

20190
1760 Reston Parkway, Suite 101
Reston, VA 20190
855-612-9398
About David
With a father and grandfather who were both in the industry, you might say lending is in David's blood. He started as a Processor in 2004 and after learning everything there is to know about the business, moved into the Loan Officer role where he's been finding people home loans for over a decade. We're excited to have David bring his knowledge and expertise to Embrace.
Having worked at large national banks, credit unions and for small local lenders, and as a construction lending specialist, David has produced every type of mortgage imaginable. It's his goal to find the best possible loan for each and every client. And it shows. His diligence, honesty, and resourcefulness have put him in the Top 10% Nationwide in Loan Volume and Customer Satisfaction.
David grew up in Fairfax and now resides in South Riding, VA with his wife, two young and very active sons and their dog Rambo. He's an avid Redskins and Capitals fan, but his favorite team to root for is the Nationals. His idea of a perfect day would be to sleep in (never going to happen with two kids under the age of four), eat out with his family and hit a Nationals game. When his boys get a little older, he hopes to get back on the golf course and volunteer with Habitat for Humanity again. But until then, you can find him at the office or on the playground — and enjoying every moment of both.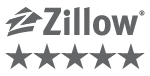 Reviews
(48)
5.0

5.0 Survey completed on February 25, 2021

Review By Forest T. for David Sacknoff

Completed transaction in February 2021

David was professional, responsive, excellent communication, and providing all the information needed to complete my references making this process easy. Any questions I had David was able to answer and explained it very well. Also the portal was very easy to use, making the experience simple and fast to provide documents and any other information needed to complete the refinance.

5.0

5.0 Survey completed on February 23, 2021

Review By Brian F. for David Sacknoff

Completed transaction in February 2021

Communication was excellent! Instructions were clear. David and his team made the process easy.

4.5

4.5 Survey completed on February 07, 2021

Review By Paul R. for David Sacknoff

Completed transaction in January 2021

It's not the first time we've worked with David and our experience has always been fabulous. This time, things were a bit slower due to the massive amount of refi's, and I'm sure it was harder to move things through on his side than it was for us waiting on our side but David's always very professional and easy to communicate with. We recommend him whenever the opportunity presents itself.

5.0

5.0 Survey completed on October 20, 2020

Review By Pratik K. for David Sacknoff

Completed transaction in October 2020

I have worked with David in past and he has always been there to serve and deliver to my expectations. He will answer every question in detail without leaving any room for doubts! His excellent communication and customer service makes him the go to loan officer!

4.0

4.0 Survey completed on October 20, 2020

Review By Neha S. for David Sacknoff

Completed transaction in October 2020

His willingness to work with us. Thanks Neha


Selling in the Spring Market? Here's How to Get Your House Ready
Spring will be here before we know it — and with it comes the bustling housing market. If you're planning to sell in the spring market, it's important to start preparing now so your house is ready to make a great impression on prospective buyers. 5 things to do now if you're selling in the…
Read More