https://www.embracehomeloans.com:443/-/media/feature/loanofficer/loimages/lmontecino.jpg
Senior Loan Officer

NMLS # 423572
Virginia - Lynchburg

24502
103A Paulette Circle
Lynchburg VA 24502
434-237-5111
About Larry
Embrace Home Loans is proud to have Senior Loan Officer, Larry Montecino, on our team; working from our Lynchburg, VA location. Larry joined Embrace March 5th, 2013 after leaving his previous employer Bank of the James in Forest, VA. This is where he began to build his knowledge base while originating loans in three counties; Bedford, Campbell and Pittsylvania. In 2012 he was promoted to bank officer, attending several corporate meetings with investors and the board of directors. Larry's career in mortgage loans started in 1990 in California while working with Wells Fargo Bank. Larry studied business economics at Bakersfield College and Fresno State in California. He focuses whole heartedly on his customers while originating the perfect residential loan that fits their needs and lifestyle. He is not selective in terms of the kinds of loans he deals with and focuses his energy on various clients from the first time home buyers to the million dollar client. Larry prides himself in being able to provide exceptional customer service which to him means treating every customer with respect, having an open line of communication, and meeting his customer's needs in an expedient manner. He is extraordinarily talented in mortgage loans and will do everything he can to make your home buying venture a success!
Larry currently lives in Goode Virginia but was born and raised in Texas. He moved to California to study business and finally in 2005 settled down in the lovely state of Virginia with his wife Cheryl. Over the years they continued to still travel to California to visit their 6 children & grandchildren. When Larry isn't busy taking extra great care of his clients he enjoys a beautiful day outdoors playing the great game of golf. He takes a special interest in football and baseball and is proud to say he is a San Francisco 49ers and San Francisco Giants fan.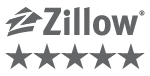 Reviews
(107)
5

5 Survey completed on June 16, 2021

Review By Ashley C. for Larry Montecino

Completed transaction in May 2021

Larry helped us navigate an area we were unfamiliar with and answered all of our questions

5

5 Survey completed on June 03, 2021

Review By Maurice S. for Larry Montecino

Completed transaction in May 2021

All of those who were involved in my Loan treated as if it was their loan. Thanks to youall

4

4 Survey completed on June 01, 2021

Review By Brett C. for Larry Montecino

Completed transaction in May 2021

The process was going smoothly until Larry, unfortunately, became ill. From there I communicated well with Tim to get the final paper work submitted. However, that is when the train left the tracks. We were notified 5 days out from the closing of the date and time. We were also told the closing would be able to take place after hours. This turned out to be accurate just with an additional $250 lawyer fee. No room to continue the survey.

5

5 Survey completed on May 25, 2021

Review By Katherine H. for Larry Montecino

Completed transaction in May 2021

He was very helpful and answered my question by explaining everything. He also was very prompt and was so kind through the whole experience. I will defiantly recommend Larry to my friends and family.

5

5 Survey completed on April 06, 2021

Review By Randall C. for Larry Montecino

Completed transaction in March 2021

Larry was great. Not so sure about the title company. Larry was available to answer my questions as needed and helped when snags happened.


5 Self Development Books That Are Must Reads for Summer 2021
Take time off for the summer? Looking to kick back on the beach or spend your hotel evenings reading professional or self-development books? You aren't alone! Summertime is a great time to relax with a good book, and if you're well-read, you might be looking for new titles that were published in the past year…
Read More