https://www.embracehomeloans.com:443/-/media/feature/loanofficer/loimages/ksmawley_bio72.jpg
Senior Loan Officer

NMLS # 1211458
Virginia - Lynchburg

24502
103A Paulette Circle
Lynchburg VA 24502
434-237-5111
About Kristin
Kristin H. Smawley is a Senior Loan Officer at Embrace Home Loans' office in Lynchburg.
Kristin has been in the mortgage business for more than 18 years, with experience in processing, underwriting and closing loans. She is ready to put her experience to work for you, guiding you through the entire mortgage process and getting your loan closed as quickly as possible.
Kristin has worked for several mortgage companies throughout her career, including MetLife Home Loans, McLean Mortgage Corp., and First Horizon Home Loans.
Kristin is a local and grew up in Altavista. She lived and worked in the Hampton Roads area for 8 years and gained a wealth of knowledge in VA financing. She has worked with many Virginia service men and woman, over the years, and she is also experienced in conventional & FHA financing, as well as refinancing. She enjoys working with first time homebuyers and guiding them through the process of their first purchase.
She has two boys who love to play football. Kristin is heavily involved with their schools. She is the treasurer for Tomahawk Elementary School PTO, as well as treasurer for both a recreational football and basketball team. Her spare time is spent volunteering at the school and at sporting events.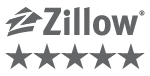 Home Purchases Dip, as Mortgage Rates and Prices Rise
Homebuyers took a break last week, as rates rose and prices continued their upward climb. According to the Mortgage Bankers Association, applications to purchase a home were down 3% from a week ago, marking the second consecutive week of declines. This happened as the average 30-year mortgage rate rose — from 3.17% to 3.18% —…
Read More