https://www.embracehomeloans.com/-/media/feature/loanofficer/loimages/treid_bio72.jpg
Business Development Associate

NMLS # 1733970
Virginia - Fredericksburg

22401
1671 Emancipation Highway, Suite 205,
Fredericksburg, VA 22401
855.612.9398
About Tammy
Tammy Reid joins Embrace as a loan officer from Nicholls Auction Marketing Group, where she was a Sales Associate, and also worked in marketing and public relations. She's won several notable awards in the industry, including the Fredericksburg Area Builders Association Rookie of the Year, the Fredericksburg Area Builders Association Associate of the Year (two times), and the Fredericksburg Area Builders Association Chairman of the Year award.
Tammy's also very active in her community, and is a member of the Fredericksburg Area Builder Association, the Fredericksburg Regional Chamber of Commerce, and the Fredericksburg Area Association of Realtors Affiliate of the Year. She grew up in Fredericksburg, Virginia, and attended Old Dominion University.
Tammy currently lives in Fredericksburg, Virginia. Her family includes her loving husband John, their son CJ, her stepsons James and Wes, and her granddaughter Hazel Rose. In her free time, Tammy enjoys decorating and redecorating any chance she gets. She also has a Shih Tzu named Hopewell. Her idea of a perfect day would be spending quality time with her husband, sons and her granddaughter.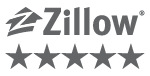 Getting Started on Your Home Purchase
Buying a home can be a challenging experience, but you have help. Your real estate agent is there to help with the home search and your mortgage lender is there to get you through the mortgage process. Utilize these people and their knowledge to help you navigate through all the steps. Here, we'll talk specifically…
Read More
https://www.embracehomeloans.com/-/media/feature/loanofficer/loimages/treid_bio72.jpg
Business Development Associate
NMLS # 1733970
Ready to take the first step toward a new home?
Let's discuss your options.
1671 Emancipation Highway, Suite 205,
Fredericksburg, VA 22401