https://www.embracehomeloans.com/-/media/feature/loanofficer/loimages/jbooks_bio72.jpeg
Loan Officer

NMLS # 476224
Virginia - Fredericksburg

22401
1671 Emancipation Highway, Suite 205,
Fredericksburg, VA 22401
855.612.9398
About Jennifer
Jennifer Books is a Loan Officer in the Fredericksburg, VA, branch where she focuses on generating loans and helping borrowers meet their unique financial needs. Her career has included prior stops at Second Bank & Trust, Peoples Community Bank, and Students for Life of America, with responsibilities ranging from budget management and compliance, branch operations, consumer loans, and banking relationships. She missed the thrill of lending and building relationships with borrowers to help them reach their financial goals, inspiring a refocus on mortgage lending. Our supportive work culture, operational expertise, and commitment to seamless customer assistance through the eSnapp app and other tools all helped her make the decision to connect with us.
Jenny grew up in the Fredericksburg area and currently lives in Spotsylvania with her husband. She enjoys running and has participated in two marathons and several half-marathons, and volunteered as treasurer for a local elected official. In her spare time, you can also find her watching football or enjoying time with family on the beach.
You can connect with Jenny and learn more about her on LinkedIn.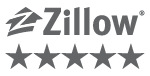 Getting Started on Your Home Purchase
Buying a home can be a challenging experience, but you have help. Your real estate agent is there to help with the home search and your mortgage lender is there to get you through the mortgage process. Utilize these people and their knowledge to help you navigate through all the steps. Here, we'll talk specifically…
Read More
https://www.embracehomeloans.com/-/media/feature/loanofficer/loimages/jbooks_bio72.jpeg
Loan Officer
NMLS # 476224
Ready to take the first step toward a new home?
Let's discuss your options.
1671 Emancipation Highway, Suite 205,
Fredericksburg, VA 22401
Testimonials
(5)
5

5 Survey completed on December 05, 2022

Review By Candice A. for Jennifer Books

Completed transaction in December 2022

her communication was very thorough and response time was always quick with no delays.

5

5 Survey completed on December 04, 2022

Review By Douglas A. for Jennifer Books

Completed transaction in December 2022

The communication from Jenny was exceptional. She was always available and provided prompt, accurate responses to all inquiries.

5

5 Survey completed on November 25, 2022

Review By Elizabeth B. for Jennifer Books

Completed transaction in November 2022

Jenny Books is very knowledgeable & conscientious in the home loan business. She is always patient with those clients who need extra help & reassurance. My Mom ( who is soon to be 92 yrs & I who am 70 yrs) received the excellent communication which led to our new & forever home. Thank you so much for this home-purchasing experience, Ms. Jenny!

5

5 Survey completed on November 23, 2022

Review By Sylvester S. for Jennifer Books

Completed transaction in November 2022

Mrs.Books was just the person you want working for you all the way round she is the best thank you mrs.Books keep up the good work and God Bless you.

5

5 Survey completed on May 03, 2022

Review By Sonny P. for Jennifer Books

Completed transaction in May 2022

Previous experiences from others were not so good but with Jenny she kept me up to date the entire time and not once did I ever have to wonder what was next she made things so much easier would recommend her to anyone