https://www.embracehomeloans.com/-/media/feature/loanofficer/loimages/akargar_bio72.jpg
Senior Loan Officer

NMLS # 199659
Virginia - Fairfax

22030
10306 Eaton Place, Suite 100
Fairfax, VA 22030
703-591-7144
About Ashley
Ashley Kargar brings her mortgage knowledge and expertise to our team from Ameris Bank, where she was also a senior loan officer. She decided to make the move in order to grow her business and take her career to the next level. She has 15 years of experience working with mortgage lending, communication, and sales and finance management, and received over 25 awards when working as a loan officer with HSBC. She'll be helping find the perfect mortgage for customers in the following areas and more: Fairfax Station, Springfield, Fairfax, Falls Church, Arlington, Alexandria, McLean, Vienna, Burke, Great Falls, Woodbridge, Tysons, Washington D.C., and Maryland.
Ashley grew up in Denver, Colorado and currently lives in Fairfax, Virginia. She's married and has an 8-year-old son. When not helping people into the home of their dreams, which is her absolute passion, she enjoys cooking, running, and playing tennis. She is also a member of the St. James Sports Club, which is known as a one-of-a-kind sports, wellness, and active entertainment complex for the whole family.
Two things dear to Ashley's heart: helping those in need, and spending time with friends and loved ones. For the past 10 years, she's been supporting families in Afghanistan each month to help put food on their tables. She also believes that each day can be a perfect one if you spend it laughing with your friends.
You can read Ashley's reviews on Zillow and learn more about her on LinkedIn.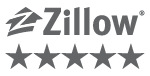 Getting Started on Your Home Purchase
Buying a home can be a challenging experience, but you have help. Your real estate agent is there to help with the home search and your mortgage lender is there to get you through the mortgage process. Utilize these people and their knowledge to help you navigate through all the steps. Here, we'll talk specifically…
Read More
https://www.embracehomeloans.com/-/media/feature/loanofficer/loimages/akargar_bio72.jpg
Senior Loan Officer
NMLS # 199659
Ready to take the first step toward a new home?
Let's discuss your options.
10306 Eaton Place, Suite 100
Fairfax, VA 22030
Testimonials
(11)
5

5 Survey completed on March 20, 2023

Review By Rimsha M. for Ashley Kargar

Completed transaction in February 2023

Ashley was very helpful to us throughout this process and was always available. She got back to us so quickly whenever we had any questions and was extremely knowledgeable about the process of purchasing a home.

5

5 Survey completed on February 28, 2023

Review By Maria S. for Ashley Kargar

Completed transaction in February 2023

Ashley is very personable and was very helpful throughout the whole process

5

5 Survey completed on December 20, 2022

Review By Alexander M. for Ashley Kargar

Completed transaction in December 2022

Communication was great. Definitely would recommend to anyone looking to purchase a home to make the process extremely smooth. I enjoyed every single conversation as we were able to accomplish anything and everything needed.

5

5 Survey completed on August 03, 2022

Review By Shelley L. for Ashley Kargar

Completed transaction in August 2022

Excellent communication, great advice. The app made it easy to upload all of our documents, and the other people in her team were very easy to communicate with and we couldn't be happier with the service. We will choose you again!

5

5 Survey completed on June 28, 2022

Review By Suresh K. for Ashley Kargar

Completed transaction in June 2022

Very helpful