https://www.embracehomeloans.com:443/-/media/feature/loanofficer/loimages/cfincham_bio72.jpg
Senior Loan Officer

NMLS # 1230368
Virginia - Culpeper

22701
767 Madison Rd., Suite 108
Culpeper, VA 22701
855-612-9398
About Carrie
Carrie Fincham's breadth and depth of experience uniquely qualify her to find the best loan program to suit your needs. Carrie believes that homeownership is the cornerstone of financial security, and that your life goals, aspirations, family considerations, and overall financial health are critical components to consider when finding the right mortgage for your specific set of circumstances. She guides her clients with their lifestyle and family needs in mind, ensuring your priorities are her priorities.
Carrie has worked in the financial services industry since the early 1990s. Her decades of experience include Student Loan Servicing, Branch Banking, Training Management, Tax Preparation, and Mortgage Loan Originations. Carrie also strongly supports her local community. Currently, she volunteers in local schools and hosts Empowering Women in Real Estate monthly luncheons. She's previously served as a Destination Imagination coach for five years, Meetup Organizer for Ignite Fauquier, a team mom for soccer and Little League, and a Girl Scout Leader.
Carrie grew up in Fairfax County, Virginia and bought her first home in Linden, Virginia in the early 90s. She currently resides on five rolling acres in the Virginia Piedmont region with her husband, three children, two cats and a dog. When away from her desk, Carrie enjoys spontaneous adventures with her family.
Call or apply online with Carrie today to Embrace the possibilities of homeownership. Read her reviews and see why her clients proudly proclaim, "Carrie Fincham is My Little Lender!"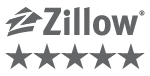 5 Self Development Books That Are Must Reads for Summer 2021
Take time off for the summer? Looking to kick back on the beach or spend your hotel evenings reading professional or self-development books? You aren't alone! Summertime is a great time to relax with a good book, and if you're well-read, you might be looking for new titles that were published in the past year…
Read More