https://www.embracehomeloans.com/-/media/feature/loanofficer/loimages/dshelor.jpg
Branch Manager

NMLS # 150473
Virginia - Blacksburg

24060
401 S. Main Street, Suite 103
Blacksburg, VA 24060
540-552-4446
About David
Our Roanoke, Blacksburg and Bedford offices, while three different locations, all perform as one collective unit. This is key when considering internal referrals, coverage during vacations or time off, or simply to bounce scenarios off of one another. As a result of this comforting, supportive mentality, there is little internal conflict amongst originators and no worries of someone "taking" a deal from one of their colleagues. I feel that as a team member, no one person works for me-everyone works WITH each other. This is the primary key to our success in the New River Valley of Virginia. Calm heads prevail, and thoughtfulness is a constant theme with our team.
I am looking for originators with a minimum of two years experience originating mortgage loans, either with a bank or other mortgage companies. I look for successful originators with their own books of business rather than those individuals that have internal banking referrals. An originator that has a good book of personal business, that has referrals from those in the industry are better suited for success. Additionally, those originators that have referral partners outside of just REALTORS, are most likely to be more successful. Originators that have relationships with financial planners, CPA's physicians, department chairs, etc. tend to do very well in our market. This is key.
As a Branch Manager with Embrace, it is key to have daily interaction with my teammates. I try to have a conversation daily with all three offices. Typically, I try not to dive much into the "work" side of conversations when making these calls or emails, but really more about checking in on them to see how family, friends, and other life events are going. Keeping conversations like this top of mind with teammates is a calming, caring effect that I feel is welcomed in our offices. I also offer myself up for sales calls with teammates. If an originator is trying to work with a potential referral partner, and just keeps hitting that wall, feeling frustrated, then a four-legged call may be the answer.
A perfect example of this is when a teammate and I decided to make a day of cold calling. No agenda, just hopped in the car and started at the furthest point on our trek. We made around 10 office visit calls, from the North Carolina line back to Blacksburg, and we were able to sit down in front of decision makers at more than 85% of the offices we stopped at. Out of that came three wins. A builder commitment, a realtor that does renovation loans as a rule, and a third agent who was not happy with her current lending source, and decided after we met, that she would like to see how we operate. My teammate just picked up three new prospective referral partners all because the day before, I suggested we go for a drive about.
Embrace is a fabulous company. Their people-centric model, is by far the most accommodating of a company that I have ever worked with. I can't say enough about them. Not only do they put their clients first, but their employees stand right there beside them. I have been in this business for more than 16 years, and can honestly say that they are the cream that rises to the top. The giving nature of our leadership teams and the "all in" mentality of my teammates makes waking up and coming to the office daily one of my highlights. I cannot think of a better place to work within the mortgage industry. If you are considering a move and are searching for a unity driven team to work with, consider Embrace. My past President club recognitions is due to the teammates I have to work with. From detail-oriented processors to the can-do attitudes of our underwriters, to the stay late in the day closers-we have one unified purpose, an attempt to offer all of our clients the best home buying experience available.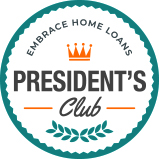 2021-2018, 2016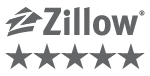 Testimonials
(441)
4

4 Survey completed on June 27, 2022

Review By Sean E. for David Shelor

Completed transaction in June 2022

I am a first time buyer and had no experience what so ever with buying a new home or the process. David not only got me a good rate but was there to answer all my questions without hesitation.

4

4 Survey completed on June 27, 2022

Review By Margaret A. for David Shelor

Completed transaction in June 2022

Better communication on the status of the pending loan through the entire process.

4

4 Survey completed on June 26, 2022

Review By William A. for David Shelor

Completed transaction in June 2022

Dave was communicative and took the time to ensure that I understood exactly what I was agreeing to. As a first time home buyer I found his transparency very helpful

4

4 Survey completed on June 19, 2022

Review By William H. for David Shelor

Completed transaction in June 2022

Dave Shelor went above and beyond to ensure we were informed and comfortable through our entire home buying experience. He promptly answered our questions and addressed issues—even if not directly his responsibility. I highly recommend him, especially to fellow veterans.

5

5 Survey completed on June 06, 2022

Review By Isaiah C. for David Shelor

Completed transaction in June 2022

Everything was done precisely and in a timely manner.


Inventory Shortage? How to Find a House When Listings are Scarce
A shortage of housing inventory made it difficult for many homebuyers to find a house this year. And according to many experts, next year may be much of the same. As more and more Baby Boomers age in place and existing homeowners stay in their homes longer (an average of 23 years in some cities!),…
Read More