https://www.embracehomeloans.com:443/-/media/feature/loanofficer/loimages/aclatterbaugh_bio72.jpg
Loan Officer

NMLS # 1520181
Virginia – Bedford

24523
130B West Main Street
Bedford, VA 24523
855-612-9398
About Amy
Amy is hardworking loan officer/customer service superstar and loves helping her clients make the most important purchase of their lifetime. She's a Huddleston, Virginia native and her knowledge of Bedford County is a true asset for homebuyers looking to purchase in the area.
Amy lives on Smith Mountain Lake with her daughter, Lily, in a house that her father built. She has two dogs, Gracie and Phoebe — and 11 horses! Amy grew up on a farm in Huddleston and still spends a lot of time there helping her mom with the chickens, goats, pigs, rabbits, dogs, cats, and horses. Her perfect day is one with her family, whether they're riding horses, sharing a meal, or just spending quality time together.
A nonprofit near and dear to Amy's heart is the PSP & CBD Foundation, Inc. — she's a co-founder and the foundation's secretary. PSP & CBD Foundation, Inc. is a 501(c)(3) nonprofit that assists with funding for research toward a cure and other social programs for the betterment of people suffering with progressive-supranuclear palsy (PSP) and corticobasal degeneration (CBD), both neurodegenerative diseases.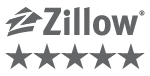 Reviews
(16)
5.0

5.0 Survey completed on February 09, 2021

Review By Michele W. for Amy Clatterbaugh

Completed transaction in January 2021

I cannot thank Amy and Embrace Home Loans enough for walking me through this process. The attention to detail, timely communication, professionalism, and ongoing support make this the only company to do business with.

5.0

5.0 Survey completed on January 20, 2021

Review By Thomas A. for Amy Clatterbaugh

Completed transaction in January 2021

My daughter Amy is a smart gal who stayed on me and assisted me throughout the process.

5.0

5.0 Survey completed on January 10, 2021

Review By Beverly W. for Amy Clatterbaugh

Completed transaction in January 2021

Amy was very helpful with any of my questions during the whole process and her response time was excellent. Would definitely recommend her.

5.0

5.0 Survey completed on January 10, 2021

Review By Timothy N. for Amy Clatterbaugh

Completed transaction in January 2021

Amy was very personable and professional at the same time. Answered all our inquiries very professionally. Makes you feel comfortable. Enjoyed meeting her.

5.0

5.0 Survey completed on November 17, 2020

Review By Thomas L. for Amy Clatterbaugh

Completed transaction in November 2020

Amy goes out of her way to listen and get you what you need,thank you,tom


Selling in the Spring Market? Here's How to Get Your House Ready
Spring will be here before we know it — and with it comes the bustling housing market. If you're planning to sell in the spring market, it's important to start preparing now so your house is ready to make a great impression on prospective buyers. 5 things to do now if you're selling in the…
Read More