https://www.embracehomeloans.com:443/-/media/feature/loanofficer/loimages/cmacananny.jpg
Sales Manager

NMLS # 960582
South Carolina - Charleston

29401
170 Meeting Street, Suite 110
Charleston, SC 29401
855-612-9398
About Chuck
With over 20 years of experience in consumer financial services, Chuck has worked with thousands of clients to help them achieve their financial goals. Prior to joining Embrace in 2013 Chuck worked at Patriot Mortgage where he started his career in the mortgage industry in 2005. In 2016 he was recognized as one of our top 5 volume loan officers and has been a member of the President's Club every year since joining Embrace Home Loans, which is awarded to the top loan officers across the entire company.
Chuck grew up in Olney, Maryland and graduated with a business degree from the University of Maryland. After getting married, he and his wife grew their family to five in the Montgomery County area. Chuck continues to grow his business in the Washington DC area over his 7 years at Embrace and works with many of the area's top realtors and financial planners to assist his clients home loan needs. In 2016 Chuck moved his family to Charleston, SC to open a new location for Embrace, while still keeping part of his team on the ground to continue to serve his DC area referral partners and client base. His experience and success in the mortgage industry has led to the development of strong relationships with local realtors, settlement companies, attorneys, financial planners, and insurance agents to ensure his clients have the tools to successfully navigate the home buying process. Whether you are a first time homebuyer looking for answers to general mortgage questions or if you are a current home owner looking to buy your next home or refinance your current home, Chuck will help guide you with confidence and excellent service throughout the entire process.
Chuck has been recognized multiple times as a top 1% loan originator in America, most recently in 2020 with $67 Million in closed loans. As a top originator his level of service still remains outstanding, which continues to produce rave reviews from all of his clients.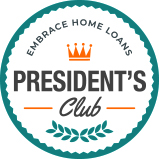 2020 - 2014
2020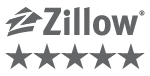 5 Self Development Books That Are Must Reads for Summer 2021
Take time off for the summer? Looking to kick back on the beach or spend your hotel evenings reading professional or self-development books? You aren't alone! Summertime is a great time to relax with a good book, and if you're well-read, you might be looking for new titles that were published in the past year…
Read More