https://www.embracehomeloans.com/-/media/feature/loanofficer/loimages/cmacananny.jpg
Sales Manager

NMLS # 960582
South Carolina - Charleston

29401
170 Meeting Street, Suite 110
Charleston, SC 29401
855-612-9398
About Chuck
With over 20 years of experience in consumer financial services, Chuck has worked with thousands of clients to help them achieve their financial goals. Prior to joining Embrace in 2013 Chuck worked at Patriot Mortgage where he started his career in the mortgage industry in 2005.
Chuck grew up in Olney, Maryland and graduated with a business degree from the University of Maryland. In 2016 after almost 40 years in Maryland, Chuck moved his family to Charleston, South Carolina to open a new location for Embrace. Chuck has continued to grow his business in Charleston, and has kept part of his team on the ground in the DC area to serve his client base there.
His experience and success in the mortgage industry has led to the development of strong relationships with local realtors, settlement companies, attorneys, financial planners, and insurance agents to ensure his clients have the tools to successfully navigate the home buying process. Whether you are a first time homebuyer looking for answers to general mortgage questions or if you are a current home owner looking to buy your next home or refinance your current home, Chuck will help guide you with confidence and excellent service throughout the entire process.
"My philosophy is simple, take care of every client like it was your own loan and the rest will take care of itself." This business principal is what has led to continued growth, countless referrals, and being recognized now 3 years in a row as a top 1% loan originator in America by Mortgage Executive Magazine, 8 consecutive years as a President's Club member, and with over $124 Million in loans closed in 2020 and 2021 a member of our Chairman's Club.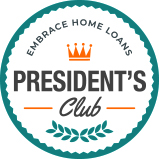 2021 - 2014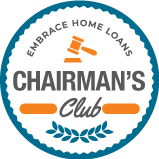 2021,2020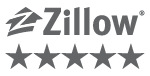 Getting Started on Your Home Purchase
Buying a home can be a challenging experience, but you have help. Your real estate agent is there to help with the home search and your mortgage lender is there to get you through the mortgage process. Utilize these people and their knowledge to help you navigate through all the steps. Here, we'll talk specifically…
Read More
https://www.embracehomeloans.com/-/media/feature/loanofficer/loimages/cmacananny.jpg
Sales Manager
NMLS # 960582
Ready to take the first step toward a new home?
Let's discuss your options.
170 Meeting Street, Suite 110
Charleston, SC 29401
Testimonials
(308)
5

5 Survey completed on March 27, 2023

Review By Miles C. for Chuck MacAnanny

Completed transaction in March 2023

Chuck was amazing to work with! He looked out for us every step of the way.

5

5 Survey completed on March 25, 2023

Review By Colleen W. for Chuck MacAnanny

Completed transaction in March 2023

Clear and timely communication; personalized service; made me feel comfortable through the whole process and was available to me at all times. Chuck is great at connecting with his clients.

5

5 Survey completed on November 26, 2022

Review By Austin G. for Chuck MacAnanny

Completed transaction in November 2022

Extremely easy to complete a mortageg while long distance and very thorough with following up every request and need we had! Truly incredible customer service! Thank you!

5

5 Survey completed on November 20, 2022

Review By Sara G. for Chuck MacAnanny

Completed transaction in November 2022

Chuck was extremely helpful from the very beginning. He was communicative and answered all of my questions. As a first time home buyer he made the process simple and easy and I felt like I truly knew what was happening every step of the way. I would recommend Chuck to anyone and everyone, especially first time home buyers!

5

5 Survey completed on June 06, 2022

Review By Shawn M. for Chuck MacAnanny

Completed transaction in June 2022

Chuck and his team are incredible! They anticipated our every need, they provided us options that we didn't know we had, and treated us like family and every step. What a great experience!