https://www.embracehomeloans.com/-/media/feature/loanofficer/loimages/mbjorkland.jpg
Loan Officer

NMLS # 20994
About Melissa
Melissa Bjorklund started on November 29, 2007. Her daily goal is to help her customers achieve their financial goals through a refinance or new home purchase. With her knowledge and experience, she strives to find the best available options for her borrowers, keeping them informed every step of the way. This kind of assurance and trust has awarded her with a large database of satisfied customers and numerous referrals.
With Embrace Melissa has become an awarded associate receiving the 2012 Teammate of the Year for her dedication to the professional and personal development of her teammates. She has been awarded Top Networkers in 2012 and 2013 and recently claimed a spot as one of our 2013 All-Stars. Melissa was also recognized as a Top Sales Manager in 2009 and is a member of the 400 K Club, inducted in 2010.  
Prior to Embrace, Melissa worked for PHH Mortgage for 4 years as a processor, a loan officer and was part of the training and support team. Melissa grew up in Keene, NH. She attended Bryant College, graduating with her B.S. in Accounting. She currently resides in North Kingstown, RI with her husband Chad, 2 sons and daughter. In her spare time, she enjoys skiing, golfing and traveling.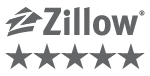 Testimonials
(68)
5

5 Survey completed on April 27, 2022

Review By Jennifer D. for Melissa Bjorklund

Completed transaction in April 2022

Melissa was amazing, she always took time to make sure I knew what I needed to do. She's always pleasant and helpful. The whole experience was very good because of Melissa. I will recommend her to anyone looking for a home loan.

4

4 Survey completed on November 22, 2021

Review By Dawn L. for Melissa Bjorklund

Completed transaction in November 2021

people kept in touch you let me know exactly what was going on you help me with my credit score I can't thank you people enough making this family comfortable and safe in a new home thank you

5

5 Survey completed on November 15, 2021

Review By Katie B. for Melissa Bjorklund

Completed transaction in November 2021

Very responsive and exceptional turn around time.

5

5 Survey completed on November 11, 2021

Review By Marc G. for Melissa Bjorklund

Completed transaction in November 2021

Melissa was absolutely amazing to work with. This, of course, is a very stressful time for someone buying a home, but Melissa took all of the stress off of me. She was extremely fast with communication and always available to talk/respond to my questions or concerns. I would HIGHLY recommend Melissa to anyone and everyone looking to buy a home, as she was knowledgeable, friendly, and an overall pleasure to work with.

5

5 Survey completed on October 26, 2021

Review By Charbel S. for Melissa Bjorklund

Completed transaction in October 2021

Quick response, knowledgeable and pleasant conversation


Inventory Shortage? How to Find a House When Listings are Scarce
A shortage of housing inventory made it difficult for many homebuyers to find a house this year. And according to many experts, next year may be much of the same. As more and more Baby Boomers age in place and existing homeowners stay in their homes longer (an average of 23 years in some cities!),…
Read More