https://www.embracehomeloans.com/-/media/feature/loanofficer/loimages/jdelconte_bio72.jpg
Senior Loan Officer

NMLS # 1091298
About Josh
Joshua Del Conte joined the Embrace Home Loans family in July 2014, and we have been very pleased since he decided to come onboard. Josh works out of our Newport, Rhode Island corporate headquarters as a Loan Officer. Josh works diligently for his past and new clients on purchase loans and refinances. With the financial background and knowledge that Josh has, he can evaluate your situation; incorporate that with a household budget, allowing him to fit you into the best program fitting financial needs. Josh's work ethic, premier customer service skills, and patience speak volumes and are supported with his extensive retention of clientele.
Prior to coming to Embrace, Josh received his Bachelor's Degree in Business Administration from Suffolk University located in Boston, Massachusetts. He continued on his education, attending Johnson and Wales University and obtained his Master's Degree in Business Finance. Josh has received company-wide recognition several times and has developed immensely within the past 2 years. He was named "Rookie of the Year" in his first year at the company; he was part of the 100+ unit club in 2015, and named Top Ten Loan Officers multiple times.
Josh grew up in Stoughton, Massachusetts and currently resides in Seekonk, Massachusetts with his beautiful wife, and 2 amazing children; Leena and Henry. When Josh is away from the office he enjoy surfing, cooking, landscaping and bike rides with his family.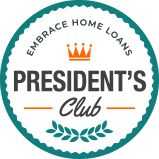 2019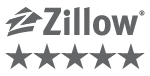 Testimonials
(288)
4

4 Survey completed on May 17, 2022

Review By Ryan H. for Josh DelConte

Completed transaction in May 2022

Josh remained very much involved throughout the entire process. Communicated well, checked in on not only the progress, but, on a personal level. It was a pleasant experience for myself as well as my family. Professional, kind, patient and communicative. Thank you, Josh!

5

5 Survey completed on April 16, 2022

Review By Ashley A. for Josh DelConte

Completed transaction in April 2022

Josh was very easy to work with. He was knowledgeable with any questions and was very prompt to reply. Highly recommend.

5

5 Survey completed on March 08, 2022

Review By Susan C. for Josh DelConte

Completed transaction in March 2022

This was the second time we had worked with Josh first on refi in late 2020 and this time was for buying our new home. We ran into some unusual situations with the sale of our old home, which impacted us buying our new home. Josh was there for us every step of the way and was super knowledgeable and supportive of us. There were days when I was calling him multiple times a day and he always took my call. He would patiently listen and provide us with the best advice. He made every effort to keep the process moving and get us to the closing table. I truly appreciate Josh's professionalism, his approachability and his investment in keeping us "sane" through the unusual ordeal we faced.

5

5 Survey completed on March 05, 2022

Review By Angelia H. for Josh DelConte

Completed transaction in March 2022

Josh seem to try to make sure we got the best deal we could get. This is the second time we have had Josh help us with our financial needs. He helped us greatly both times.

5

5 Survey completed on February 20, 2022

Review By Donna K. for Josh DelConte

Completed transaction in February 2022

Very smooth process


Inventory Shortage? How to Find a House When Listings are Scarce
A shortage of housing inventory made it difficult for many homebuyers to find a house this year. And according to many experts, next year may be much of the same. As more and more Baby Boomers age in place and existing homeowners stay in their homes longer (an average of 23 years in some cities!),…
Read More