https://www.embracehomeloans.com/-/media/feature/loanofficer/loimages/jsavoie.jpg
Senior Loan Officer

NMLS # 16654
About Jason
For over ten years, Jason Savoie has been a valued member of the Embrace Home Loans family.  He has been successful in helping more than 1,100 clients refinance their mortgage loans.  With a background in financial advising, he is committed to helping clients expedite the reduction of principal on their debt, simplify their accounting, lower mortgage rates, improve their credit scores and employ better tax deductibility… all in an effort to build their net worth at a more rapid pace.
Since he started in 2006, recognitions include a7-year tenure on the Embrace All Star team and top 5 placements out of 170+ Loan Officers in both 2008 and 2010 resulting in his promotion to Senior Loan Officer. Jason has the experience and knowledge to meet the needs of a broad range of individuals and is committed to providing superior customer service. Providing this high-level of consultative customer service has earned Jason the distinction of top CARE letter recipient with over 98% customer satisfaction rating.
Jason is a graduate of the University of Massachusetts Dartmouth with a Bachelor's Degree in Business Finance.  Originally from Weymouth, MA, Jason currently resides in Portsmouth, Rhode Island.  In his free time, Jason enjoys fishing, hiking, camping, and all things sports related. He is also an avid reader and enjoys Jeopardy, trivia and Sudoku puzzles.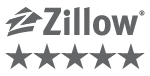 Testimonials
(253)
5

5 Survey completed on June 14, 2022

Review By Michael V. for Jason Savoie

Completed transaction in June 2022

Jason is extremely knowledgeable and was very helpful in the entire mortgage process. I highly recommend his service.

5

5 Survey completed on May 06, 2022

Review By Christopher J. for Jason Savoie

Completed transaction in May 2022

Jason did all the work and made it as easy as he could for me to do as little as possible and I appreciate everything he did for me

5

5 Survey completed on May 06, 2022

Review By Raymond F. for Jason Savoie

Completed transaction in May 2022

smooth transaction always kept us informed

4

4 Survey completed on April 02, 2022

Review By Calvin N. for Jason Savoie

Completed transaction in April 2022

The whole loan process was executed thoroughly and simple.

5

5 Survey completed on March 27, 2022

Review By Gerald S. for Jason Savoie

Completed transaction in March 2022

Everything


Inventory Shortage? How to Find a House When Listings are Scarce
A shortage of housing inventory made it difficult for many homebuyers to find a house this year. And according to many experts, next year may be much of the same. As more and more Baby Boomers age in place and existing homeowners stay in their homes longer (an average of 23 years in some cities!),…
Read More