https://www.embracehomeloans.com:443/-/media/feature/loanofficer/loimages/wreynolds_bio72.jpg
Mortgage Loan Associate

NMLS # 2093220
Embrace Home Loans Corporate

02842
25 Enterprise Center
Middletown, RI 02842
800-333-3004
About Wyatt
Wyatt Reynolds joined the Embrace team in Rhode Island as a mortgage loan officer in January 2021. He's dedicated to helping clients secure the financing they need, whether for purchasing a new home or refinancing their current mortgage. He's a hard worker who enjoys helping others at this pivotal life stage, and his prompt communication makes him easy to work with from application to close.
Before his time at Embrace, Wyatt served as Program Director for the Newport County YMCA. There he ran an after-school enrichment program called Rhody Squash for underserved students in grades 6 through 8 that incorporated the game of squash and tutoring to help students reach their full potential on the court and in the classroom. Before that, he was a sous chef at St. Jude's Children's Research Hospital in Memphis, Tennessee (where he grew up), managing the food service department that served cancer patients, visitors, staff, and researchers.
Wyatt attended the University of Memphis, where he was a member of the Sigma Chi fraternity, before transferring to Southern New Hampshire University and graduating with a degree in business. Today he lives in Portsmouth, RI, with his family. In addition to serving clients, he's been sailing with Shields Fleet 9 since 2011 and participates in their national regatta each year. He loves to play and compose music, hike, cook, and travel. He also enjoys skiing, golf, paddle boarding, rock climbing, and fly fishing, and on a perfect day you can find him relaxing with a good book at the beach.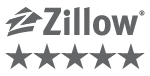 4 Risks of Waiving Your Home Inspection
In today's red-hot housing market, competition is stiff. About two-thirds of all buyers find themselves in a bidding war, and with for-sale listings in such low supply, many are willing to pull out all the stops just to win a house. One of those stops? That'd be the inspection contingency. That's right: Buyers are regularly…
Read More