https://www.embracehomeloans.com:443/-/media/feature/loanofficer/loimages/srossi_bio72.jpg
Mortgage Loan Associate

NMLS # 2093427
Embrace Home Loans Corporate

02842
25 Enterprise Center
Middletown, RI 02842
800-333-3004
About Stephanie
Stephanie Rossi joined the team at Embrace Home Loans as a Mortgage Loan Associate. She assists her clients in finding the ideal loan program to fit their unique needs while providing clarity and guidance throughout the mortgage loan process. Stephanie is a master of leading borrowers through major financial milestones with confidence and care while her thoughtful attention ensures a seamless overall experience.
Before starting with Embrace, Stephanie worked for over 13 years at Castle Hill Inn in Newport, Rhode Island where she managed a luxury, waterfront restaurant before transitioning to a sales management role. She negotiated contracts for weddings, social engagements, and corporate retreats while handling their planning and execution. Stephanie prides herself on going above and beyond for every client and always following through on her commitments.
Stephanie graduated from Cornell University with a bachelor's degree in business and hospitality management and earned her associate's degree in culinary arts from The Culinary Institute of America. She lives in North Kingstown, RI with her husband, Lou, her toddler, Louie, and their five-year-old German shepherd, Siena. She's a foodie at heart and loves to travel overseas with her husband to explore food and wine destinations.
You can learn more about Stephanie and connect with her on LinkedIn.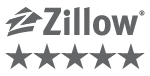 4 Risks of Waiving Your Home Inspection
In today's red-hot housing market, competition is stiff. About two-thirds of all buyers find themselves in a bidding war, and with for-sale listings in such low supply, many are willing to pull out all the stops just to win a house. One of those stops? That'd be the inspection contingency. That's right: Buyers are regularly…
Read More