https://www.embracehomeloans.com/-/media/feature/loanofficer/loimages/rlevesque_bio72.jpeg
Mortgage Loan Associate

NMLS # 2282313
Embrace Home Loans Corporate

02842
25 Enterprise Center
Middletown, RI 02842
800-333-3004
About Rob
Rob Levesque is a new Mortgage Loan Associate who joined the Embrace team in our East Providence, RI branch last fall. He's focused mainly on helping borrowers with new home purchases, but also works with clients on refinances. Rob pivoted to home lending after working in finance roles within the auto industry. He was a district manager for Assurant, where he trained auto finance managers around New England to sell aftermarket insurance coverage for drivers. Before that, he was a finance manager at Nissan for seven years.
After one of his best friends made the switch from the auto industry to home finance, Rob felt inspired to make the change himself. He's invigorated by the fresh step forward to offer products that help change clients' lives forever in such positive ways. Embrace's approachable and comprehensive training program also drew him in and set him up for success. He brings honesty and a tremendous work ethic to every client, listening carefully and making himself available to ensure the mortgage experience is as smooth and delightful as possible.
Rob lives in Burrillville, RI, in the family house where he grew up since he was 12. He lived in Miami for 10 years during college and his early career, but moved back to Rhode Island in 2012. He holds a master's degree in business administration from Nova Southeastern University and completed his undergraduate degree at Johnson & Wales University in business management. He's a dog dad and an all-around animal lover, and also enjoys playing sports and investing in real estate and the stock market. On a perfect day you can find him poolside with his dog or on the beach in the Caribbean, preferably Aruba.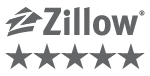 Staying Healthy in Real Estate: How Agents Can Be Healthier While on the Go
A lot of real estate agents spend the vast majority of their time on the go — and it can be hard to lead a healthy lifestyle if you're constantly in the car and running from appointment to appointment. Still, that doesn't mean that living a healthy lifestyle can't be done. If you want tips…
Read More