https://www.embracehomeloans.com:443/-/media/feature/loanofficer/loimages/mfernandes_bio72.jpg
Senior Loan Officer/AVP

NMLS # 16980
Embrace Home Loans Corporate

02842
25 Enterprise Center
Middletown, RI 02842
800-333-3004
About Maria
Maria has been helping people realize their dream of homeownership for decades. Having been with Embrace for 28 years, her mastery of every aspect from loan processing to closing, has naturally placed her in a position of uniqueness and leadership. Under her belt, a trove of accolades and countless industry awards has proudly earned her a place in the Embrace Hall of Fame. Yet, one of Maria's greatest satisfactions comes from finding loans for our military families and Veterans.
Born in the Island of Sao Nicolau, Cabo Verde is where she draws her strength, determination and tenacity from. She has characteristics descriptive of her late father's resolve in crossing the Atlantic in the early 1900's. Maria continues to be an active member of the Cape-Verdean Community throughout New England. She is also one of the founding members of Fidjes D'San Nicolau y Amigos, an NGO with international reach to anywhere Cape-Verdean communities are in need. Her volunteerism has found a special place with the Families for Wounded Warriors. She is a multilingual, multifaceted, and refreshingly honest individual whose integrity is a cut above the rest.
Maria grew up in East Providence, RI and attended Johnson & Wales University. Today, she lives in Seekonk MA with her husband of 29 years. She's an avid music lover and enjoys reading, shopping and visiting her daughter in NY. Her idea of a perfect day is spending time with her immediate family and friends.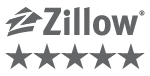 Reviews
(120)
5

5 Survey completed on September 20, 2021

Review By Cathleen M. for Maria Fernandes

Completed transaction in September 2021

Answered calls and emails quickly

4

4 Survey completed on September 04, 2021

Review By Robyn Do R. for Maria Fernandes

Completed transaction in September 2021

I had initially only planned to refinance my home, but after receiving advice suggesting to consolidate other debts, decided to do so, not knowing that even after initial credit approval for the finance that the consolidation might not be approved. I mentioned that I had no savings/reserves from the beginning which made it very hard to refinance. I was hesitant going into the consolidation but followed advice, and had I known that only some of my debts could be worked into the loan, I would have waited to try doing it all at a later time. Furthermore, this process was initiated on 6/30 and closing didn't occur until 8/30 and I was told the wrong time and emailed a different time for closing than the closing attorney had planned to come. Overall this process felt dragged out and I felt as though I was submitting what little information I had over and over after disclosing that I had no savings and was struggling financially. Ms. Fernandes was kind, pleasant and professional and was very easy to reach when needed.

4

4 Survey completed on August 24, 2021

Review By Brenda W. for Maria Fernandes

Completed transaction in August 2021

This is the first time I have used a service and not a local lender. It was a bit difficult to keep up with communications which is not all on Maria. She was good about getting back to me within usually a day. The process is a bit disjointed from others I have experienced since I am a Realtor by profession. If I am going to refer to an outside source I will make sure to refer Maria.

4

4 Survey completed on August 02, 2021

Review By Calvin S. for Maria Fernandes

Completed transaction in July 2021

It's very easy to work with and great explaining everything

5

5 Survey completed on July 29, 2021

Review By Mario M. for Maria Fernandes

Completed transaction in July 2021

Everything


What Is a Title Company and What Do They Do?
Home buying is complicated, and in order to do it successfully (not to mention legally), a number of professionals will need to play a role. These include a mortgage lender, a loan officer, a real estate agent, an attorney, an appraiser, a surveyor, an inspector, and a title company. That last one is often the…
Read More