https://www.embracehomeloans.com/-/media/feature/loanofficer/loimages/mfernandes_bio72.jpg
Senior Loan Officer/AVP

NMLS # 16980
Embrace Home Loans Corporate

02842
25 Enterprise Center
Middletown, RI 02842
800-333-3004
About Maria
Maria has been helping people realize their dream of homeownership for decades. Having been with Embrace for 28 years, her mastery of every aspect from loan processing to closing, has naturally placed her in a position of uniqueness and leadership. Under her belt, a trove of accolades and countless industry awards has proudly earned her a place in the Embrace Hall of Fame. Yet, one of Maria's greatest satisfactions comes from finding loans for our military families and Veterans.
Born in the Island of Sao Nicolau, Cabo Verde is where she draws her strength, determination and tenacity from. She has characteristics descriptive of her late father's resolve in crossing the Atlantic in the early 1900's. Maria continues to be an active member of the Cape-Verdean Community throughout New England. She is also one of the founding members of Fidjes D'San Nicolau y Amigos, an NGO with international reach to anywhere Cape-Verdean communities are in need. Her volunteerism has found a special place with the Families for Wounded Warriors. She is a multilingual, multifaceted, and refreshingly honest individual whose integrity is a cut above the rest.
Maria grew up in East Providence, RI and attended Johnson & Wales University. Today, she lives in Seekonk MA with her husband of 29 years. She's an avid music lover and enjoys reading, shopping and visiting her daughter in NY. Her idea of a perfect day is spending time with her immediate family and friends.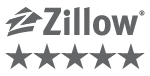 Testimonials
(137)
5

5 Survey completed on June 30, 2022

Review By Adriana C. for Maria Fernandes

Completed transaction in June 2022

We loved working with you You kept us well informed at every step of the way. And thanks for this process, it went so smooth Thanks again for all your help and hard work. We appreciate

5

5 Survey completed on June 22, 2022

Review By Shelley D. for Maria Fernandes

Completed transaction in June 2022

She is very knowledgeable and friendly

5

5 Survey completed on April 09, 2022

Review By Charles L. for Maria Fernandes

Completed transaction in March 2022

Very easy process!

5

5 Survey completed on March 09, 2022

Review By Thomas B. for Maria Fernandes

Completed transaction in March 2022

Maria Fernandes is very professional and highly knowledgeable.

4

4 Survey completed on February 25, 2022

Review By Berlin G. for Maria Fernandes

Completed transaction in February 2022

Me pedían los mismos documentos varías veces


Inventory Shortage? How to Find a House When Listings are Scarce
A shortage of housing inventory made it difficult for many homebuyers to find a house this year. And according to many experts, next year may be much of the same. As more and more Baby Boomers age in place and existing homeowners stay in their homes longer (an average of 23 years in some cities!),…
Read More