https://www.embracehomeloans.com/-/media/feature/loanofficer/loimages/kdumont_bio72.jpeg
Loan Officer

NMLS # 27410
Embrace Home Loans Corporate

02842
25 Enterprise Center
Middletown, RI 02842
800-333-3004
About Kristy
Kristy Dumont is a Junior Loan Officer with the Virga team in our Hauppauge, NY branch focused on helping borrowers meet their unique home financing needs. Kris worked with us from 2008–2017, and recently returned following the birth of her second child. From the supportive staff to the exceptional operational efficiency, she couldn't feel more at home — and more prepared to help clients. Kris prides herself on providing excellent customer service. Building relationships is the best part of her job. She's a trusted mortgage professional who strives for making the purchase and refinance experience as seamless as possible.
Kris grew up in Long Island and her parents met and grew up together in Hauppauge, and her personal connection to the area and team layers well with her professional expertise. Kris has received All Star recognition earlier in her mortgage industry career. When she's not helping clients, she's passionate about supporting charities who help children and dogs (along with her husband and their daughters, she also has three dogs of her own). Kris enjoys a healthy lifestyle with a vegetarian diet and an appreciation for any form of exercise, especially yoga, running, and biking. She coaches youth soccer and likes to spend time with her dogs and daughters on the beach in Newport.
You can connect with Kristy and learn more about her on LinkedIn and Facebook.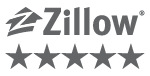 https://www.embracehomeloans.com/-/media/feature/loanofficer/loimages/kdumont_bio72.jpeg
Loan Officer
NMLS # 27410
Ready to take the first step toward a new home?
Let's discuss your options.
25 Enterprise Center
Middletown, RI 02842