https://www.embracehomeloans.com/-/media/feature/loanofficer/loimages/jwoodard_bio72.jpg
Loan Officer

NMLS # 2069871
Embrace Home Loans Corporate

02842
25 Enterprise Center
Middletown, RI 02842
800-333-3004
About Josh
Josh Woodard has been on the Embrace team for six years. He helps clients achieve their financial goals through refinancing their current residence or purchasing their dream home. Everyone Josh works with has benefited from his compassionate and family-oriented approach to the mortgage loan process. He's an honest, hard-working advocate for borrowers working toward a milestone in their lives.
Before Embrace, Josh worked in the fitness industry, where he helped people achieve their personal health and fitness goals. He studied accounting and business management in college, and his goal-motivated perspective has served him well in meeting client needs during his time on the Embrace team.
Josh grew up in Pawtucket, Rhode Island, and currently lives in Hope Valley with his wife and their two children. In addition to delivering impeccable service to borrowers, he also enjoys traveling and spending time with family.
You can connect with Josh and learn more about him on Facebook.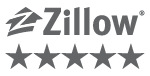 Getting Started on Your Home Purchase
Buying a home can be a challenging experience, but you have help. Your real estate agent is there to help with the home search and your mortgage lender is there to get you through the mortgage process. Utilize these people and their knowledge to help you navigate through all the steps. Here, we'll talk specifically…
Read More
https://www.embracehomeloans.com/-/media/feature/loanofficer/loimages/jwoodard_bio72.jpg
Loan Officer
NMLS # 2069871
Ready to take the first step toward a new home?
Let's discuss your options.
25 Enterprise Center
Middletown, RI 02842
Testimonials
(57)
5

5 Survey completed on November 30, 2022

Review By Jonica P. for Josh Woodard

Completed transaction in November 2022

Josh will make your Experience so Comfortable Because he stays on top of everything and is continually easy to contact From Start to Finish, No matter your Situation I Highly Recommend Josh Woodard .

4

4 Survey completed on November 23, 2022

Review By James W. for Josh Woodard

Completed transaction in November 2022

Worked to get and maintain interest rate

5

5 Survey completed on November 20, 2022

Review By Michele H. for Josh Woodard

Completed transaction in November 2022

Josh and associates were very prompt getting back to us with requested information and kept everyone in the loop on the progress of the loan. I have already recommend them to others.

5

5 Survey completed on November 20, 2022

Review By Harmony C. for Josh Woodard

Completed transaction in November 2022

Very responsive

5

5 Survey completed on November 18, 2022

Review By Houston C. Hinson H. for Josh Woodard

Completed transaction in November 2022

Very thorough