https://www.embracehomeloans.com:443/-/media/feature/loanofficer/loimages/jwoodard_bio72.jpg
Mortgage Loan Associate

NMLS # 2069871
Embrace Home Loans Corporate

02842
25 Enterprise Center
Middletown, RI 02842
800-333-3004
About Josh
Josh Woodard has been on the Embrace team for five years, and just transitioned to Loan Officer in January. He helps clients achieve their financial goals through refinancing their current residence or purchasing their dream home. Everyone Josh works with has benefited from his compassionate and family-oriented approach to the mortgage loan process. He's an honest, hard-working advocate for borrowers working toward a milestone in their lives.
Before Embrace, Josh worked in the fitness industry, where he helped people achieve their personal health and fitness goals. He studied accounting and business management in college, and his goal-motivated perspective has served him well in meeting client needs during his time on the Embrace team.
Josh grew up in Pawtucket, Rhode Island, and currently lives in Hope Valley with his wife and their two children. In addition to delivering impeccable service to borrowers, he also enjoys traveling and spending time with family.
You can connect with Josh and learn more about him on Facebook.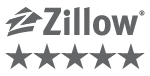 4 Risks of Waiving Your Home Inspection
In today's red-hot housing market, competition is stiff. About two-thirds of all buyers find themselves in a bidding war, and with for-sale listings in such low supply, many are willing to pull out all the stops just to win a house. One of those stops? That'd be the inspection contingency. That's right: Buyers are regularly…
Read More