https://www.embracehomeloans.com:443/-/media/feature/loanofficer/loimages/jpappas_bio72.jpg
Loan Officer

NMLS # 1881225
Embrace Home Loans Corporate

02842
25 Enterprise Center
Middletown, RI 02842
800-333-3004
About Joseph
If you want a loan officer who is a team player, driven, and committed to your success, Joe is your guy. As a former athlete, Joe is big on helping homeowners and homebuyers achieve their specific goals, and he always takes the time to understand his clients' wants, needs, and vision.
Before coming to Embrace, Joe started his career in the insurance and finance industries learning about the success of Warren Buffett as a young man. He started as a Sales Associate then Account Executive; and due to his hard work and commitment to success he quickly advanced to Territory Sales Manager within his first six months. He's also received many awards for his professional achievements since then.
Joe grew up in the Bronx, NY. When he turned 12 his family moved to Newburgh, NY. He participated in football, basketball, baseball and boxing. Growing up he won many county, state and collegiate awards. He accepted a full baseball scholarship to LeMoyne University, and he left school early to pursue a professional baseball career. Soon after completing his baseball journey he went back to complete his Bachelor's Degree.
Joe currently lives in Bristol, RI with his son, Anthony. Anthony was born on July 4th, which is perfect, because Bristol is home to the nation's oldest fourth of July celebration.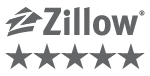 Reviews
(52)
4

4 Survey completed on July 31, 2021

Review By Vyril M. for Joseph Pappas

Completed transaction in July 2021

ease of refinancing

5

5 Survey completed on July 01, 2021

Review By Ryan H. for Joseph Pappas

Completed transaction in June 2021

I was given advice and options on what loans were available for the goals I had in mind and was able to complete the process in a reasonable amount of time.

5

5 Survey completed on June 28, 2021

Review By Casey D. for Joseph Pappas

Completed transaction in June 2021

Joseph Pappas is a dedicated person. Determine to fight all odds to make a closing happen.

5

5 Survey completed on June 13, 2021

Review By Janese C. for Joseph Pappas

Completed transaction in June 2021

Courtesy and helpfulness!

5

5 Survey completed on June 04, 2021

Review By Thomas S. for Joseph Pappas

Completed transaction in May 2021

Joe Pappas is one of the best and professional person I have ever dealt with in the, I'm going to say in the real-estate world. He showed me how to bring credit score down, so I could get qualified for loan. He's a no bullshit kind of guy. Straight up professional!!! Sincerely SGT Thomas E. Sandoval UNITED STATES MARINE CORPS AIR TRAFFIC CONTROL TRAINING SUPERVISOR YUMA PROVING GNDS, YUMA AZ


7 Tips for Moving with Pets
Moving is never easy. But moving with pets? The adventure gets even more challenging. Fortunately, prepping early can help make the process easier. Are you a pet owner planning a move this year? If so, follow these tips and start readying for your pet-friendly move today. Moving with pets: 7 helpful tips 1. Talk with…
Read More