https://www.embracehomeloans.com:443/-/media/feature/loanofficer/loimages/jnelson_bio72.jpg
Loan Officer

NMLS # 1898194
Embrace Home Loans Corporate

02842
25 Enterprise Center
Middletown, RI 02842
800-333-3004
About Jeffrey
Jeff joined the Embrace Home Loans family as a loan officer in 2019. Prior to arriving at Embrace, Jeff held key leadership positions in various sales, human services, and educational fields. Whether as an educator, mentor, coach, trainer, consultant, or Sales and Operations manager, Jeff has built a reputation as a dynamic, hardworking, passionate team player and problem solver. He's an effective communicator with diverse age groups, socio-economic backgrounds, and national origins.
Jeff specializes in originating refinance and purchase loans. Whether you're looking to purchase your first house or are an experienced homeowner, he'll be your go-to guy from start to finish. He provides loans that cater to his individual customer's profile, such as improving monthly cash flow, lowering monthly mortgage payments, and providing flexibility for long-term financial planning, and he'll answer any questions you may have. Jeff strives to enhance not just your home buying experience, but your overall quality of life.
Originally from Queens, New York, Jeff has lived in several different states including New Jersey, Florida, Massachusetts, and Rhode Island. He earned his bachelor's degree in Management/Psychology from Bryant University. He's also completing his master's in Industrial-Organizational Psychology from Southern New Hampshire University. In his spare time, Jeff enjoys volunteering his time at local nonprofits, playing basketball, yoga, photography, cooking, and attending sporting events. One of Jeff's biggest goals in life is start his own foundation for inner city youth. He would love to hear from you and help you with all your mortgage needs!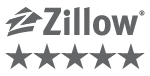 5 Self Development Books That Are Must Reads for Summer 2021
Take time off for the summer? Looking to kick back on the beach or spend your hotel evenings reading professional or self-development books? You aren't alone! Summertime is a great time to relax with a good book, and if you're well-read, you might be looking for new titles that were published in the past year…
Read More