https://www.embracehomeloans.com/-/media/feature/loanofficer/loimages/jeolie.jpg
Loan Officer

NMLS # 116600
Embrace Home Loans Corporate

02842
25 Enterprise Center
Middletown, RI 02842
800-333-3004
About James
James Eulie joined Embrace Home Loans in October of 2009. For over 7 years he has excelled at providing his clients with superior customer service. He is adept at pinpointing the best avenue of financial advancement to meet their individual goals. As an expert in communication, he works with a myriad of different clients and situations; from those who need to refinance or others who need to consolidate their debt to simplify their accounting. James is also a terrific resource for first-time homebuyers and those clients looking to make a well-informed decision on the purchase of a new home. Ultimately, his goal is to build lifetime relationships with every client. James prides himself on providing exceptional customer service and sound financial advice, before, during and long after the transaction has been completed.
On a personal note, James has a background in financial advising, coupled with first-hand experience in business. Having successfully owned and operated several businesses throughout his career before negotiating buyouts to pursue his current position, he gained the knowledge and experience necessary to combat obstacles and provide answers and solutions to problems before they arose.
A large portion of James' success has been repeat business from clients he has helped with previous financing. This is a testament to the effort and attention that he puts into each and every loan he offers. As an industry-licensed professional, he is again and again applauded by his customers.  He welcomes anyone committed to improving their finances to call him at 800-333-3004 ext. 3423 or email him at [email protected] for a no cost, no obligation consultation.
Specialties:
Purchase Lending for Primary Residence, Investment Properties and Second Homes
Refinancing for Primary Residence, Investment Properties and Second Homes
FHA Loans
Fannie Mae Conventional Loans
Freddie Mac Conventional Loans
VA Loans
RI Housing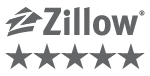 Testimonials
(234)
4

4 Survey completed on July 01, 2022

Review By Willa H. for James Eulie

Completed transaction in June 2022

The professional service provided by James Eulie.

5

5 Survey completed on June 10, 2022

Review By Amy O. for James Eulie

Completed transaction in May 2022

James provided consistent check-ins throughout the process, and provided our family with great advice until we finalized the refinance through embrace. Thank you for your support!

5

5 Survey completed on May 26, 2022

Review By Margie B. for James Eulie

Completed transaction in May 2022

Prompt response and detailed information provided.

4

4 Survey completed on May 12, 2022

Review By Adam O. for James Eulie

Completed transaction in May 2022

Process, outside of underwriting, was very clear and easy.

5

5 Survey completed on May 12, 2022

Review By Louis B. for James Eulie

Completed transaction in May 2022

James took the time to teach me about the process. As a first time home buyer, this was very important to me. James always had my back and was looking out for my best interests. I will definitely be recommending Embrace to friends and families


How technology improves your mortgage experience
Technology has transformed the way we buy and sell real estate — and for the better.  Not only has it made things easier, faster, and more efficient on the whole, but there are other major benefits too (including financial ones) Are you preparing to buy a home or apply for a refinance soon? How can…
Read More