https://www.embracehomeloans.com:443/-/media/feature/loanofficer/loimages/hpanagos_bio72.jpg
Mortgage Loan Associate

NMLS # 2081127
Embrace Home Loans Corporate

02842
25 Enterprise Center
Middletown, RI 02842
800-333-3004
About Hayden
Hayden Panagos is a new mortgage loan officer who joined the Embrace team in December 2020. He guides clients throughout the loan process, from their initial application to closing, and communicates often so that borrowers feel as informed and stress-free as possible. He's dedicated to helping clients with as caring an approach as he would with his own family, and proves himself determined, hard-working, and accountable to every client and any loan situation.
Prior to Embrace, Hayden worked as the internal sales assistant for Westminster Tool, a plastic injection molding company, where he oversaw and answered all questions about customer quotes for projects while securing new business. He holds a BBA from Bryant University, where he majored in marketing and applied analytics.
Hayden currently lives in West Greenwich, Rhode Island, a short drive away from Embrace HQ in Middletown. He lives with his girlfriend, Danielle, and their two dogs, Moose and Bear. When he's not delivering exceptional guidance to borrowers, Hayden enjoys hiking, playing golf at Goddard Park, and weightlifting. He also coaches soccer with the Warwick Firefighters League U8 division at Winslow Field, and plans to coach football and basketball this upcoming winter and fall.
You can connect with Hayden and learn more about him on LinkedIn.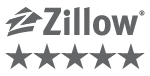 4 Risks of Waiving Your Home Inspection
In today's red-hot housing market, competition is stiff. About two-thirds of all buyers find themselves in a bidding war, and with for-sale listings in such low supply, many are willing to pull out all the stops just to win a house. One of those stops? That'd be the inspection contingency. That's right: Buyers are regularly…
Read More