https://www.embracehomeloans.com/-/media/feature/loanofficer/loimages/gsmith_bio72.jpg
Mortgage Loan Associate

NMLS # 2168146
Embrace Home Loans Corporate

02842
25 Enterprise Center
Middletown, RI 02842
800-333-3004
About Gregory
Greg Smith joined us earlier this year as a Mortgage Loan Associate in Middletown, Rhode Island. He's committed to delivering excellent service to all borrowers by walking them seamlessly through the lending process. The friendly culture at Embrace, along with our customer-first approach, brought him eagerly to the team.
Prior to Embrace, Greg worked at Wells Fargo Advisors, where he served over 300 households and assisted with managing over $200m in assets, on a daily mission to help his clients reach their financial goals.
Greg grew up in Marion, Massachusetts, and graduated from University of Massachusetts Dartmouth. He's currently relocating to New Bedford. When he's not helping clients, you can find him watching the Patriots and Celtics, training Brazilian Jiu-Jitsu, and supporting the Movember charities raising awareness for men's health issues each November.
You can connect with Greg and learn more about him on LinkedIn.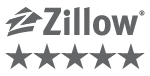 Reviews
(2)
5

5 Survey completed on December 01, 2021

Review By David D. for Greg Smith

Completed transaction in December 2021

He was very pleasant and always kept in touch.

5

5 Survey completed on November 20, 2021

Review By Irma M. for Greg Smith

Completed transaction in November 2021

Everything went very smoothly.


10 Tips to Reduce Public Speaking Anxiety
Ask just about any professional from any field or industry, and they'll probably tell you the same thing: Public speaking is stressful. Whether you're a teacher, a musician, or even a professional public speaker, you're bound to have felt those involuntary shakes, butterflies in your stomach, sweaty palms, or dry mouth that follows you up…
Read More