https://www.embracehomeloans.com/-/media/feature/loanofficer/loimages/gsmith_bio72.jpg
Loan Officer

NMLS # 2168146
Embrace Home Loans Corporate

02842
25 Enterprise Center
Middletown, RI 02842
800-333-3004
About Gregory
Greg Smith joined us earlier this year as a Mortgage Loan Associate in Middletown, Rhode Island. He's committed to delivering excellent service to all borrowers by walking them seamlessly through the lending process. The friendly culture at Embrace, along with our customer-first approach, brought him eagerly to the team.
Prior to Embrace, Greg worked at Wells Fargo Advisors, where he served over 300 households and assisted with managing over $200m in assets, on a daily mission to help his clients reach their financial goals.
Greg grew up in Marion, Massachusetts, and graduated from University of Massachusetts Dartmouth. He's currently relocating to New Bedford. When he's not helping clients, you can find him watching the Patriots and Celtics, training Brazilian Jiu-Jitsu, and supporting the Movember charities raising awareness for men's health issues each November.
You can connect with Greg and learn more about him on LinkedIn.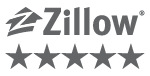 Getting Started on Your Home Purchase
Buying a home can be a challenging experience, but you have help. Your real estate agent is there to help with the home search and your mortgage lender is there to get you through the mortgage process. Utilize these people and their knowledge to help you navigate through all the steps. Here, we'll talk specifically…
Read More
https://www.embracehomeloans.com/-/media/feature/loanofficer/loimages/gsmith_bio72.jpg
Loan Officer
NMLS # 2168146
Ready to take the first step toward a new home?
Let's discuss your options.
25 Enterprise Center
Middletown, RI 02842
Testimonials
(18)
4

4 Survey completed on November 04, 2022

Review By Donald L. for Greg Smith

Completed transaction in November 2022

I was kept up to date on progress of the loan.

5

5 Survey completed on November 03, 2022

Review By Cassandra G. for Greg Smith

Completed transaction in October 2022

Greg was on top of all aspects and made sure we were kept up to date as well. He was easy to reach and fast to respond. There were a few hiccups along the way but that is to be expected and he took care and/or made sure to discuss each issue with us. We appreciate working with Greg and would be happy to work with him again as well as refer any friends in the process of buying.

4

4 Survey completed on September 08, 2022

Review By Michael B. for Greg Smith

Completed transaction in September 2022

Greg did well, but there was some communication that would have made the process a bit smoother.

5

5 Survey completed on August 20, 2022

Review By Monica H. for Greg Smith

Completed transaction in August 2022

Greg was very helpful through the process. The app also was a great way to stay in the know throughout the loan process.

5

5 Survey completed on July 09, 2022

Review By Wilson T. for Greg Smith

Completed transaction in July 2022

Greg was a great loan advisor and Lesa Watts was good closer