https://www.embracehomeloans.com/-/media/feature/loanofficer/loimages/dsilva_bio72.jpeg
Loan Officer

NMLS # 1776250
Embrace Home Loans Corporate

02842
25 Enterprise Center
Middletown, RI 02842
800-333-3004
About Dominic
Domenic Silva is a new Mortgage Loan Associate joining the Embrace team in direct lending at our East Providence, RI branch, where he focuses on negotiating loan terms and giving advice on mortgage loans ranging from refinances to new purchases.
Prior to Embrace, Domenic worked with Citizens Bank as a wealth credential relationship banker, helping new and existing customers reach their financial goals through lending, debt consolidation, retirement planning, everyday banking, and more. He decided to challenge himself more and find a new career path. After developing an increased interest in helping clients with mortgages and home equities, he considered the best way to excel in and focus on the mortgage industry would be to join a company dedicated to mortgage lending.
Embrace's technology, methodology, and prioritization of exceptional customer service made the choice to switch an easy one, and he looks forward to leveraging Embrace's eSNAPP, range of products and programs, and the full support toolkit at his disposal to make the home buying process simple and transparent for borrowers. Domenic is willing to go the distance with everyone he works with. Ultimately, he wants to help clients reach their housing goals in the best possible way.
Domenic grew up mostly in Pawtucket, RI, before moving to Providence for high school with his family. He graduated from Providence College with a bachelor's of science in marketing, and currently lives in East Providence. He's passionate about supporting homeless shelters as well as organizations that provide youth mentorship and help communities with financial literacy. He enjoys running and fitness, local food and arts, or music festivals, and cooking. In his spare time, he also plays basketball and flag football, kayaks, and enjoys relaxing summer days on the beach with friends.
You can connect with Domenic and learn more about him on LinkedIn.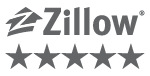 Getting Started on Your Home Purchase
Buying a home can be a challenging experience, but you have help. Your real estate agent is there to help with the home search and your mortgage lender is there to get you through the mortgage process. Utilize these people and their knowledge to help you navigate through all the steps. Here, we'll talk specifically…
Read More
https://www.embracehomeloans.com/-/media/feature/loanofficer/loimages/dsilva_bio72.jpeg
Loan Officer
NMLS # 1776250
Ready to take the first step toward a new home?
Let's discuss your options.
25 Enterprise Center
Middletown, RI 02842