https://www.embracehomeloans.com:443/-/media/feature/loanofficer/loimages/acahill_bio72.jpg
Loan Officer

NMLS # 19266
Embrace Home Loans Corporate

02842
25 Enterprise Center
Middletown, RI 02842
800-333-3004
About Al
Al Cahill has been a member of the Embrace Home Loans' team for nearly 13 years. He prides himself on excellent customer service, helping his clients find the best programs for themselves and their families. He follows an organized process to ensure he obtains the proper documentation throughout the course of the loan process, bringing his clients to closing as quickly and as easily as possible. This has awarded him with a large database of happy repeat customers and numerous referrals. Over the last 13 years, Al has been recognized on several occasions for his outstanding work ethic, having been named an "All Star" twice. He's earned six awards for being one of the "Top Ten Producers" and two awards for being one of the "Top Three Producers".

Prior to joining Embrace, Al worked for a customer retention company, specializing in customer follow-up through different industries and the retention of customers to specific organizations.

A Massachusetts native, Al grew up in Seekonk and currently resides in Fall River. In his spare time, he plays golf and skis.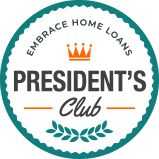 2019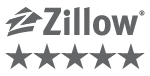 Reviews
(205)
5.0

5.0 Survey completed on February 28, 2021

Review By Eric L. for Al Cahill

Completed transaction in February 2021

Al was Professional and easy to talk with he answered any questions I had quickly and informative thank you Al for all your help.

5.0

5.0 Survey completed on February 18, 2021

Review By William J. for Al Cahill

Completed transaction in February 2021

Al was super helpful on the process and easy to reach if any questions or concerns

3.0

3.0 Survey completed on February 10, 2021

Review By Christiane H. for Al Cahill

Completed transaction in January 2021

Al Cahill is the main reason why we had a great experience, he was always available to guide us and give us advice.

5.0

5.0 Survey completed on February 07, 2021

Review By Joseph P. for Al Cahill

Completed transaction in January 2021

Al is very responsive to emails and calls and answering all questions. Very pleased with the service.

4.5

4.5 Survey completed on February 03, 2021

Review By Michael D. for Al Cahill

Completed transaction in January 2021

Very knowledgeable with any questions that I had


6 Questions to Ask Before Hiring Movers
Hiring movers is a huge task. After all, it's important to find someone who is reputable and who is capable of taking care of your belongings. With that in mind, below are six questions that you should ask before hiring movers. Read them over so that you have a better idea of what to expect…
Read More