https://www.embracehomeloans.com/-/media/feature/loanofficer/loimages/rascher_bio72.jpg
Sales Manager

NMLS # 404846
New York - Melville

11747
425 Broadhollow Road, Suite 400,
Melville, NY 11747
800.333.3004
About Randy
Randy Ascher is a new Sales Manager joining Embrace in Melville, New York, where he originates residential mortgages while overseeing his team's production. Randy was drawn to the distinctly family-oriented culture here and our logistical and marketing support systems to help bring the best tools to our employees and the best service to our customers. He brings passion, creativity, and integrity to his work and shares the Embrace vision for providing an excellent experience for every client from start to finish.
Before Embrace, Randy worked with Wells Fargo and Citizens Bank. He was a top producer at both, closing over 150 loans annually, and received top customer service recognition year after year. He grew up in West Islip, NY, and currently lives in Great River with his family and their many pets: 5 dogs, a bird, a turtle, and a lizard. Randy collects music, and sports memorabilia coaches his kids in little league baseball, and enjoys weekend afternoons poolside in the back yard with his family and friends.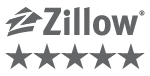 Testimonials
(14)
5

5 Survey completed on July 02, 2022

Review By Caitlyn C. for Randy Ascher

Completed transaction in June 2022

Randy was amazing. He was so easy to get in touch with and constantly kept me in the loop.

5

5 Survey completed on May 20, 2022

Review By Parker H. for Randy Ascher

Completed transaction in May 2022

Randy was absolutely amazing every step of the way.

5

5 Survey completed on May 20, 2022

Review By Amy N. for Randy Ascher

Completed transaction in May 2022

I had recently concluded a very long co-op purchasing process which had dragged on due to various delays. Randy always communicated and worked with us throughout the delays. He was very quick and willing to pull rate quotes as well and provide estimates of debt to income ratios when when we searching. I could not recommend Randy more highly! I intend to work with him for all future transactions.

5

5 Survey completed on May 11, 2022

Review By Jason S. for Randy Ascher

Completed transaction in May 2022

Randy was extremely responsive and helped with all questions. Quick and easy process. Great experience.

5

5 Survey completed on May 07, 2022

Review By Kelley D. for Randy Ascher

Completed transaction in May 2022

The whole experience was great

Inventory Shortage? How to Find a House When Listings are Scarce
A shortage of housing inventory made it difficult for many homebuyers to find a house this year. And according to many experts, next year may be much of the same. As more and more Baby Boomers age in place and existing homeowners stay in their homes longer (an average of 23 years in some cities!),…
Read More