https://www.embracehomeloans.com/-/media/feature/loanofficer/loimages/pvalentin_bio72.jpg
Senior Loan Officer

NMLS # 30201
New York - Melville

11747
425 Broadhollow Road, Suite 400,
Melville, NY 11747
800.333.3004
About Peter
Peter Valentin is a new Senior Loan Officer joining Embrace in Melville, New York, where he helps borrowers finance their dream homes with loans tailored to their unique needs. The support and extra effort demonstrated by everyone across Embrace inspired him to come on board, and we're certainly glad to have him. Prior to Embrace, Peter worked for JP Morgan Chase as a home lending advisor.
Peter grew up in Levittown and currently lives in Dix Hills with his wife and their son and daughter. He enjoys playing with his children, supporting them in their soccer games, and spending family days at the park followed by pizza and ice cream (the kids' favorite foods).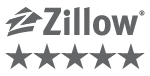 Testimonials
(16)
5

5 Survey completed on June 30, 2022

Review By Bonnie L. for Peter Valentin

Completed transaction in June 2022

Our whole experience from beginning to end was simply the best.

5

5 Survey completed on June 21, 2022

Review By Andrew W. for Peter Valentin

Completed transaction in June 2022

Peter knows everything there is to know about obtaining a mortgage. He replies to my texts right away; even if they're after/before working hours. Most importantly, he talks to you like your a human being. Everyone else I've spoken to in the past just spoke to me as if I was just a number on their sheet. Peter is the person I'll always reach out to for loans and advice on them.

5

5 Survey completed on June 01, 2022

Review By Daniel O. for Peter Valentin

Completed transaction in May 2022

Peter was excellent. He walked us through the process and was extremely helpful and professional.

5

5 Survey completed on May 31, 2022

Review By Hasan Z. for Peter Valentin

Completed transaction in May 2022

Peter is a true professional and gave honest, quick response to my questions. We closed the house on time as promised. I am very happy with his services and I will recommend all my friends and family members to him for their mortgage needs.

5

5 Survey completed on May 30, 2022

Review By Jacqueline K. for Peter Valentin

Completed transaction in May 2022

Easy to work with and quick to respond with any questions

Inventory Shortage? How to Find a House When Listings are Scarce
A shortage of housing inventory made it difficult for many homebuyers to find a house this year. And according to many experts, next year may be much of the same. As more and more Baby Boomers age in place and existing homeowners stay in their homes longer (an average of 23 years in some cities!),…
Read More