https://www.embracehomeloans.com/-/media/feature/loanofficer/loimages/lvillatoro_bio72.jpeg
Senior Loan Officer

NMLS # 748319
New York - Melville

11747
425 Broadhollow Road, Suite 400,
Melville, NY 11747
800.333.3004
About Lourdes
Lourdes Villatoro is a Senior Loan Officer joining Embrace in our Melville, NY branch, where she brings her 17 years' experience in the industry to the team. Her goal is to help people achieve their objectives in home financing, whether they're seeking to purchase a home or need help refinancing their current residence to consolidate their debt or make some needed home improvements. Prior to Embrace, Lourdes worked with the Cardinal Financial team as a loan officer. In seeking more support and cutting-edge technology toward her future in the industry, Lourdes found a confident step forward with Embrace. She looks forward to passing on the accessibility benefits of Embrace's advanced tools to borrowers and REALTOR® partners alike.
Lourdes was raised in West Texas and lives in West Islip, NY, with her family. She enjoys spending quality time with family and finds continued joy in every new day.
You can connect with Lourdes and learn more about her on LinkedIn.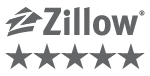 Staying Healthy in Real Estate: How Agents Can Be Healthier While on the Go
A lot of real estate agents spend the vast majority of their time on the go — and it can be hard to lead a healthy lifestyle if you're constantly in the car and running from appointment to appointment. Still, that doesn't mean that living a healthy lifestyle can't be done. If you want tips…
Read More