https://www.embracehomeloans.com/-/media/feature/loanofficer/loimages/csantana_bio72.jpg
Junior Loan Officer

NMLS # 2303487
New York - Melville

11747
425 Broadhollow Road, Suite 400,
Melville, NY 11747
800.333.3004
About Carlos
Carlos Santana is a new Junior Loan Officer joining the Embrace team in our Melville, NY branch, where he focuses on helping borrowers meet their unique financial needs. Prior to Embrace, Carlos was Vice President of Marketing & Sponsorships at Angelbeat Inc., working alongside Microsoft, Amazon Web Services, and Google to create IT B2B seminars across the country. A desire to help his community and network purchase their homes, as well as the chance to use his native Spanish language to work with the Latinx community motivated him to make the switch to the mortgage industry with Embrace.
Carlos grew up in Carolina, Puerto Rico, where he lived until age 17. He lives in Glen Head, NY, with his wife and their twin daughters. He graduated from Mount Saint Mary College with a bachelor's degree in computer science and played basketball professionally for four years.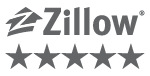 Getting Started on Your Home Purchase
Buying a home can be a challenging experience, but you have help. Your real estate agent is there to help with the home search and your mortgage lender is there to get you through the mortgage process. Utilize these people and their knowledge to help you navigate through all the steps. Here, we'll talk specifically…
Read More
https://www.embracehomeloans.com/-/media/feature/loanofficer/loimages/csantana_bio72.jpg
Junior Loan Officer
NMLS # 2303487
Ready to take the first step toward a new home?
Let's discuss your options.
425 Broadhollow Road, Suite 400,
Melville, NY 11747