https://www.embracehomeloans.com:443/-/media/feature/loanofficer/loimages/rmurciano_bio72.jpg
Branch Manager

NMLS # 369503
New York - Hauppauge

11788
100 Motor Parkway, Suite 590
Hauppauge, NY 11788
855.612.9398
About Ralph
Ralph Murciano has become the newest branch manager at our Hauppauge branch, where he'll support his team of loan officers with their loans and customers. He also originates loans himself and helps make the home buying process as smooth and stress-free as possible. Ralph helps customers lower their mortgage payments, decrease the number of years on their loan, and take cash out for debt consolidation or other projects. Before joining the team at Embrace, Ralph worked at Wells Fargo as a sales/branch manager and at Chase Mortgage in the same role. Ralph takes pride in helping his customers with his many years of experience and also his availability that includes nights and weekends.
Ralph was born in the Bronx, grew up in Elmhurst, Queens, and graduated from Pratt institute with a degree in electrical engineering. He has been a President's Club member for over 12 years, and is also fluent in Spanish. He has experience in many types of programs including Affordable Home programs, FHA, VA, Renovation and Jumbo loans. Whether it's your first home or you're moving up to a new home, primary vacation, or investment property, Ralph is always available to help.
Ralph now lives in Dix Hills, New York on Long Island with his wife Lori and their three children Jordan, Zachary, and Samantha. To stay active, he shoots hoops at different sports clubs in the area, and he also enjoys film, music, and dancing, as well as books on tape and even reading when he has the time. His idea of the perfect day would include spending time with family and friends, then sharing a good meal and lots of laughter.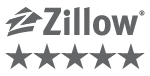 Listing a Luxury Home: 5 Tips for Real Estate Agents
Breaking into the luxury market is every agent's dream. After all, listing a luxury home means a higher price tag. And a higher price tag? Well, that equals more commission. But what does it take to actually sell that high-end property once you snag one? And how can you make sure you get top-dollar when…
Read More